Accidents Don't Just Happen. Someone Is At Fault.

Traumatic brain injury is permanent and life changing.
Representing scores of clients with TBI, just like you, we know firsthand what you are facing. We have in-depth experience to prove a winning lawsuit for you, including experts needed to fully evaluate the damage you have suffered and will suffer. Medical care, lost income, and rehabilitation are just the beginning. The real loss is the major changes that have been made in your life. Winning for you is the only option. That's what we do.
Get The Compensation You Deserve
Alexander Law Group, LLP is a nationally recognized and award-winning personal injury law firm with the highest evaluations and outstanding client reviews. Offices in San Jose, Oakland, San Francisco and throughout the Bay Area. We have decades of in-depth experience collecting for survivors of traumatic brain injury.
Get Your Free Consultation Today at (888) 777-1776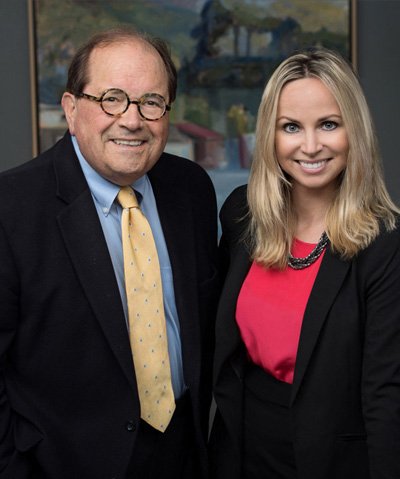 Richard Alexander & Nina Shapirshteyn
Our Record Of Success In Brain Injury Cases
Our track record of winning results speaks for itself. Here are cases we have won for our clients:
$10.1 million

| This judgment for 12-year-old Rasheed Hilson was entered after 15 days of trial before Judge Leslie Nichols in Santa Clara County Superior Court after the defendant's insurance company, Amica Mutual Insurance, refused to pay its $50,000 policy to put to rest this youngster's severe injury claims, including brain damage, hemiplegia and multiple fractures. Rasheed left Morrill Middle School on Cropley Avenue, San Jose, and raced down the driveway, intent on catching a bus. A typical 12-year-old, he thoughtlessly ran into the street and into the path of a car traveling at 35 mph, according to the driver. The San Jose Police Department concluded the speed limit was 35 mph because the crash occurred at 4:30 pm and the school had closed at 2:30 pm. We proved the Morrill Middle School was in operation at 4:30 pm and the speed limit was 25 mph. Rasheed suffered profoundly severe injuries, which are permanent and will require lifelong care. The total award was $30 million reduced by 65 percent for Rasheed's negligence in running into the street.

$8.1 million

| $8.1 million federal court jury verdict, after rejecting a $4.5 million settlement offer. Douglas Byer a straight A teenager was brain damaged in a collision when his family's car was sideswiped by a tractor-trailer operated by Market Transport, a Safeway vendor. Safeco insurance offered $4.5 million saying "If you want more, take it away from us." The lawsuit was venued in the federal court where a unanimous jury is required, unlike California Superior Court trial where 9 of 12 jurors can reach a verdict. The memory of this trial is daunting because I did not sleep for two weeks before and during the trial. Turning down $4.5 million to swing for the fence with a unanimous jury is a major challenge. What I do is serious for the people I represent and I only get one chance to do this right. Doing what is right is always foremost in my mind. Not sleeping before and during trial is not uncommon, but in this case two weeks after the verdict I would awake in the middle of the night fearful that I had lost. That's the life of a trial lawyer in a nutshell. The official verdict was $7.2 million for Douglas and $900,000 for Douglas's parents' emotional distress.

$2.75 million

| In Singh v. National Real Estate, 2-year-old Ciera Singh suffered a brain injury when she and her father crossed a dark street and they were struck by an oncoming vehicle operated by a real estate salesman working for a franchisee of a national real estate firm. The franchisor routinely avoided liability in similar cases throughout the United States, claiming that it was not responsible for its franchisee's torts, that it had no control over day-to-day operations and merely provided a trademark, logo and national advertising program. Fourteen expert witnesses and completed discovery of an additional 29 parties, witnesses and defense experts, for a total of 43 pretrial depositions paved the way for this challenging recovery against the franchisor.
More Case Results

$4.25 million

| On the eve of trial for a 5-year-old child who suffered severe brain injury as a result of being exposed to methanol fumes and arsenide dust while in utero. Extremely difficult case to prove exposure and dose sufficient to cause birth defects. Plaintiff's mother worked for a company that received numerous citations from the Occupational Safety and Health Administration (OSHA) in 2000 and discovery established that company health officials did all they could to conduct workplace testing to minimize reported exposures. Company officials operated such a dirty facility that it was necessary to dismantle it and ship it to China because of the inability to operate in Alameda County. Surprisingly in 2003 during the dismantling, the company was cited again for not protecting workers from exposure to arsenide dust found in the dismantling of the cafeteria ventilation system. A condition of settlement was that the company would not be revealed with regard to this settlement. American International Group paid the recovery, except as the court will approve. For details, please see Dangerous Chemicals at Work Caused Birth Defects.

$1.9 million

| In Barger v. Morrison Homes, plaintiff, an employee of a framing contractor, suffered a closed head injury when he fell from the second story of a single-family home after the frame structure was struck by his employer's forklift. The general contractor was sued for failing to take special precautions to prevent such an injury and settled prior to trial with a waiver of the worker's comp lien of $158,877.

$1.8 million

| A woman was exposed to toxic solvents at work while she was pregnant, which resulted in brain damage to her child. The defendant was a subsidiary of a nationally recognized chemical manufacturer. The settlement was conditioned on not revealing the name of the defendant wrongdoer who failed to warn purchasers and users of the suspected hazards of its product.

$1.75 million

| Whitely and Cox v. the State of California, a personal injury action for closed head injuries against the California Highway Patrol arising from a late-night pursuit of an escapee from the California Youth Authority who was driving a stolen vehicle. Depositions of 21 witnesses were taken in this case. The central liability issue, which was strongly disputed, was whether the CHP had activated its siren to warn the general public that it was an emergency vehicle. The fleeing escapee violated a red light and collided with plaintiffs, causing multiple fractures and brain injuries. At the time of the settlement, two years post-injury, both plaintiffs were preparing to return to work.

$1.2 million

| Wrongful death of a 35-year-old construction foreman employed by the city of San Jose who was installing curbing in a residential neighborhood when he was struck by the defendant's car, causing amputation of both legs and injuries to his brain and spinal cord. Another sad result due to the wrongdoer having insufficient insurance coverage and a strong lesson why everyone should always purchase the highest amount of uninsured and underinsured motorist coverage available to them.

$1 million

| A $1 million recovery for Nicole Freeburn represents only partial compensation for a brain injury to a 16-year-old who was thrown from a utility vehicle in a rollover. The SUV carried five teenagers, but had seat belts for only four passengers. The owner and driver carried primary policy limits of $100,000/$300,000 and a $1 million excess policy was shared with another injured passenger. This case illustrates the need for everyone, especially parents of teenagers, to purchase and keep in force excess uninsured/underinsured coverage on their own vehicles. A family excess liability and underinsured insurance rider providing coverage in excess of $1 million would have been extremely valuable in this case.

$1 million

| Kurt Clifford v. S. S. Jeremiah O'Brien settled at the beginning of trial for a 51-year-old computer technology executive who fainted due to orthostatic hypotension while climbing onto a hatch cover on a WWII Liberty Ship. He had been invited onboard with his family and approximately 600 other guests for a day-long fundraising cruise. The ship provided only 100 chairs and guests were expected to climb onto hatch covers for "seats" during the cruise. Mr. Clifford climbed upon the forward hatch cover shown in this helicopter photo taken of a similar cruise, fainted and fell backward onto a steel deck, struck his head and suffered severe closed head brain injury. The ship called as an expert the captain of an identical Liberty Ship moored on the East Coast. Aerial photos were ordered of the East Coast vessel while underway with 700 passengers. None were allowed to climb onto the hatch covers. The defense expert was forced to admit that it was unsafe for visitors to climb onto hatch covers and that all visitors were required to keep their feet on the deck. The ship's insurer paid the full amount of its coverage the morning trial began.

$750,000

| A woman suffered a closed head injury and suspected brain damage as a result of plaintiff rear-ending a tractor-trailer. She was cited by the CHP for not keeping her vehicle a safe distance. We proved that the truck abruptly turned into her lane of travel, lessening the claim of comparative fault.

$500,000

| Cement truck rollover. Robert Domenichini was ordered to deliver cement to a road construction site in San Francisco. Steel plates had been installed in the road that morning to provide a transition from the concrete surface of an intersecting street to the excavated dirt road being poured by Esquivel Grading and Paving, a subcontractor of Trinet Construction. As Mr. Domenichini backed up, the steel plates gave way and shifted under his cement truck, causing it to roll. The negligent contractors claimed the rollover was the driver's entire fault for driving close to the edge of the plates as confirmed by post-crash photos and that the driver failed to wear a seat belt. Final settlement after jury selection in San Francisco Superior Court in November 2008. The recovery in this difficult liability case was not comparable to the brain injury suffered by this husband and father of two.

$500,000

| A Californian visiting a Las Vegas casino left his table at a casino restaurant and was making his way to the men's room. He next woke up and found himself on the way to the hospital with a brain injury caused by a casino employee slamming into swinging kitchen door that extended into the walkway allowing it to strike casino guests. The casino settled this defective design claim on the condition its name not be mentioned.

$1,100,000

| Post-concussion syndrome by a delightful 64 year-old woman in a rear-end collision in Palo Alto. At the time Barbara Symons was working as a personal assistant 11 hours a week and supporting herself by managing rentals that were a part of her residence. Confirmed cognitive residuals with involving complex attention, headaches, memory and verbal retrieval.
* These results are not a guarantee of future outcomes, but they are evidence of the first class work we provide our clients.
Jerry and Jackie Pighini's lives were changed forever when they were struck in a head-on collision on Highway 17 that caused multiple facial fractures and traumatic brain injury. On the eve of trial, 10 months after filing suit, Richard Alexander secured a $5.2 million recovery for the Pighini family. Listen as Jerry and Jackie describe how Dick became not only their lawyer, but their friend.
If you or someone you know has suffered traumatic head and brain injuries, contact our experienced and reputable attorneys. Consultations are always free. If we don't win your case, you don't pay anything. Call/text us at 888-777-1776 or email info@alexanderlaw.com to schedule a FREE consultation.