Burn Injury Survivor?
You Need The Best.

Recover the money you are owed for your injuries, scars, medical bills, lost wages, pain and suffering, and emotional distress.
While money can never fully compensate you for the intense pain of a burn, lifetime scarring and long-term care for your scars, it eases the financial burdens you face.
If you have been burned, we know how to prove a winning case for you.
Alexander Law Group, LLP has a reputation for going all the way and never backing down. For over 30 years we have sued major corporations and insurance companies that have caused burns and collected recoveries in cases other lawyers thought were impossible. We know what it takes to win for you.
Get Your Free Consultation Today at (888) 777-1776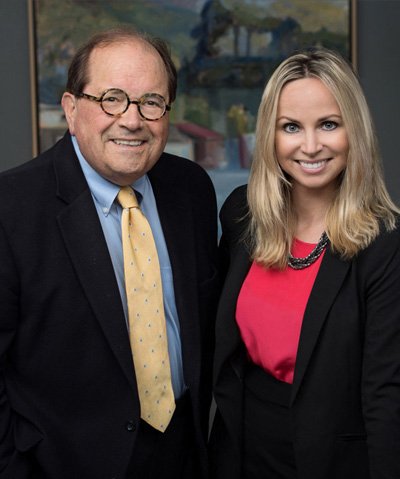 Richard Alexander & Nina Shapirshteyn
Our Record Of Success In Burn Injury Cases
Our track record of winning results speaks for itself. Here are cases we have won for our clients:
$15,500,000

recovered for a man who suffered electrical burns over 65% of his body as a result of being assigned to repair electrical switch gear which had not been fully de-energized. His first lawyer advised he had no case. McNabb v. IBM

$10,000,000

recovery for a defective passenger car fuel system. Claim settled 30 days after filing suit conditioned on not revealing the name of the manufacturer. Driver suffered 55% full body burns of the woman and her 16 year old grandchild died.

$8,500,000

recovered against Conrail and Amtrak in Washington D.C. for electrical burn injuries and triple amputations suffered by a trespassing teenager who climbed on top of a boxcar and had 12,000 volts arc from an overhead wire. No D.C. lawyer would take the case. First major recovery of its kind. Throop v. Conrail and Amtrak.

$6,625,000

for high-voltage catastrophic burns caused by the failure of a California utility to maintain the right of way for its powerline through a heavy growth of trees causing a powerline to collapse. Plaintiff suffered catastrophic burn injuries. Mediated recovery by Hon. Jamie Jacobs-May, Santa Clara County Superior Court, Ret. Settlement conditioned on not revealing the name of the utility.
More Case Results

$3,000,000

recovery for the wrongful death of a 25 year-old man due to a gas tank failure following a loss of control of his pickup truck on a Missouri highway. Settling car manufacturer required confidentiality.

$2,500,000

recovery for electrical burn and shock injuries suffered by technician assigned to clean "cold" switch gear in Douglass v. Hitachi.

$1,680,000

recovered for a man rear-ended in his 1969 BMW 1600 by a reckless driver. The gas tank failed and major burns resulted. First recovery against BMW for a defective car in the United States. Chin v. BMW

$975,000

recovered from Idaho Power for electrical injuries suffered by a 35-year-old man when a defective utility pole cross-arm rotted and failed, causing a 14,400 volt line to drop to the ground. Finn v. Idaho Power.

$750,000

settlement the morning of trial for burn injuries caused by a defectively designed electrical switch injuring a Pacific Gas & Electric lineman. Smethurst v. G&W Specialty Company
Confidential recovery for 9-year-old boy who was burned by a model rocket at a school science fair. Defendant included the Palo Alto Unified School District, the boy's teacher and the Stanford University engineering professor who set off the rocket. Settled during trial.

$450,000 recovery

for electrical burns suffered by an electrician in Rockstroh v. National Semiconductor

$400,000

recovery in Gasich v. PG&E bulldozer operator struck an unprotected gas main that had been negligently maintained by the utility.

$300,000

recovery for a laborer who suffered gas burns while working inside a storm drain. Wilson v. PG&E and Bilardi Construction.

Confidential

settlement by Chryslerfor the families of four teenage boys who were burned to death on Christmas Day when a defectively designed 1978 Dodge Ramcharger pickup truck overturned into a creek bed at 20 mph causing the filler tube to pull from the tank.
* These results are not a guarantee of future outcomes, but they are evidence of the first class work we provide our clients.
"When 12,000 volts exploded in front of me, my whole life changed. The first lawyer I hired was slow, visited me in the hospital and told me my case was hopeless. Ten months later, Richard Alexander explained to me what he could do … my scars will always be there, but my financial future will always be secure thanks to Richard Alexander and his firm. They are great lawyers for which I am forever grateful. Dick is a great lawyer and a friend for life. They don't come any better." ~ Dave McNabb
If you or someone you know has suffered traumatic burn injuries, contact our experienced and reputable attorneys. Consultations are always free. If we don't win your case, you don't pay anything. Call/text us at 888-777-1776 or email info@alexanderlaw.com to schedule a FREE consultation.