Spinal Cord Injury – a 24/7 Disaster.
Get the Best.

We have recovered millions for survivors of spinal cord injuries.
You only get to try your lawsuit once. You need the best lawyers who are skilled trial lawyers with reputation for not backing down, a track record of winning in court, and experience in proving every loss that you have suffered and will suffer for the rest of your life.
We can and will provide you with substantial trial skills and the resources to prove liability and to fully collect everything that you are owed for the rest of your life. It takes money, and lots of it, to hire experts and bring state-of-the-art technology to prove your case. When your opponent and the Court knows your lawyers are fully prepared to try your case, only then can you expect the best results.
We know how to win for you.
Alexander Law Group, LLP has a reputation for negotiating from a position of strength, being fully prepared and winning the best result for our clients or going to trial. In a landmark defective product case against Johnson & Johnson, J&J was confident it could win and offered our client zero in settlement. After a 15 day trial the jury awarded our clients a verdict for $79 million.
For over 30 years, across 24 states, we have sued major corporations and insurance companies that have caused injuries and collected recoveries that other lawyers thought were impossible.
We know what it takes to win for you and we have the record to prove it.
Let's talk about your special needs and what we can and will do for you.
Get Your Free Consultation Today at (888) 777-1776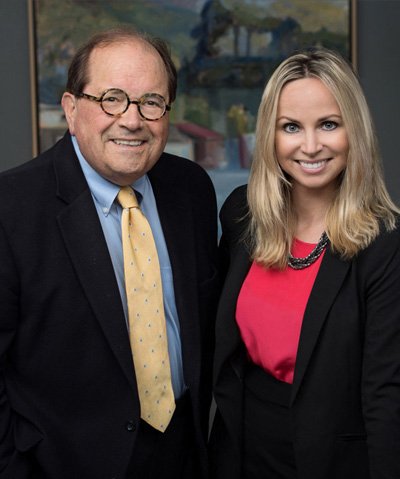 Richard Alexander & Nina Shapirshteyn
We Have A Winning Record In Spinal Cord Injury Cases
Our track record of winning results speaks for itself. Here are cases we have won for our clients:
$11 million

recovered following an auto-truck collision that resulted in C-5/C-6 spinal cord injuries

$10.1 million

judgment for a 12-year-old boy who suffered debilitating spinal cord and brain injuries after being struck by a car in front of his school

$8.1 million

jury verdict for a 15-year-old boy who suffered major brain and spinal injuries

$5 million

recovered for a C-7 quadriplegia survivor of a vehicle rollover

$4.5 million

recovered for a 24-year-old involved in a motorcycle accident who is now an L-1 paraplegic

$3.5 million

recovered for a 19-year-old passenger in a rollover who suffered a tragic C-7 spinal cord injury
*These results are not a guarantee of future outcomes, but they are evidence of the first class work we provide our clients.
Richard Alexander was able to turn a zero offer into $4.5 million after George Liu became a paraplegic in April 2006. The insurance company told George he was the cause of the accident and offered him nothing, but Richard performed a legal miracle and got George the compensation he deserved for his injuries.
If you or someone you know has suffered a spinal cord injury, we are ready to help you obtain the compensation you deserve. Consultations are always free. If we don't win your case, you don't pay anything. Call/text us at 888-777-1776 or email info@alexanderlaw.com to schedule a FREE consultation.