Richard Alexander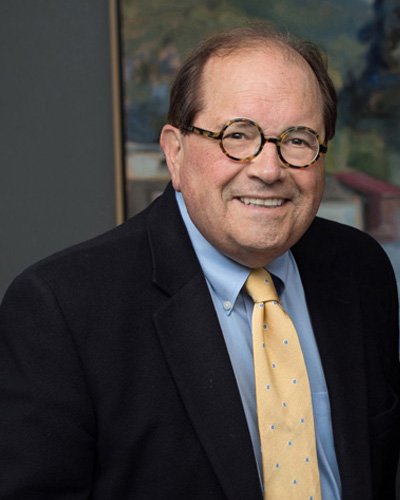 Practice Areas:
Personal Injury
Auto Accidents
Bicycle Accidents
Birth Injuries
Brain Injuries
Burn Injuries
Childhood Sexual Assault
Insurance Law
Motorcycle Accidents
Product Liability
Spinal Cord Injury
Truck Accidents
Wrongful Death
Biography
Richard Alexander is the Managing Partner of the Alexander Law Group, LLP. He is a nationally recognized personal injury lawyer and consumer protection advocate. Richard has decades of in-depth legal expertise in representing families in wrongful death lawsuits and survivors of traumatic brain injury, spinal cord injury, and serious injuries resulting from a wide variety of defective products, toxic chemicals, car, truck, motorcycle and SUV accidents. He has achieved an exceptional record of success on behalf of his clients.
Richard earned a BA from Ohio Wesleyan University and membership in Pi Sigma Alpha Honor Society. He was awarded a full-tuition National Honor Scholarship to the prestigious University of Chicago Law School, where he earned his law degree.
Richard has dedicated his career to the underdog. He is a highly respected advocate for the survivors of injuries and deaths and year after year his superior results have been recognized by his peers and applauded by clients.

Outstanding Credentials Benefiting ALG Clients
Rated 10/10 "superb" by Avvo.com an independent review
Rated 5.0/5.0 AV "Preeminent" evaluation by Martindale-Hubbell
Best Lawyers – national recognition
National Recognition New York Times Power Lawyers of Distinction
Esteemed Lawyers of America, a peer selected honor
U.S. News Best Law Firms in the United States
Top 100 California Lawyers, American Trial Lawyers Association
Northern California "Super Lawyer"
Street Fighter of the Year statewide twice honored nominee
Leading Lawyer, San Jose Magazine
Million Dollar Advocates Forum Roundtable
Recognized Trial Lawyer by Consumer Attorneys of California
Santa Clara County Trial Lawyer of the Year
First "Man of the Year" by The Women's Fund
Distinguished Humanitarian Award, Bnai Zion Foundation
Silicon Valley Toxics Coalition Award for Community Service
Santa Clara School of Law Community Law Center Award
Pro Bono Award Santa Clara Center for Occupational Safety
Santa Clara County Youth Commission Medal
Who's Who in California
Who's Who in American Law
First molested child verdict in Santa Clara County 1984
Served as President Santa Clara County Bar Association
Served as Governor The State Bar of California
Founding Officer California Attorneys for Criminal Justice
Served as Governor and Vice President California Consumer Attorneys
Owens-Illinois Scholar, Ohio Wesleyan University
National Honor Scholar, The Law School, University of Chicago
Author of 1,300 articles and blogs, including 5 peer reviewed law review articles.
Representative Results* By Alexander Law Group – Respected by Defendants
$79,860,000 trial verdict for defective surgical stapler. Largest defective product verdict in California.
$28,000,000 judgment for child abuse.
$2,250,000 recovery for an intoxicated bicyclist whose arm was crushed by a VTA bus.
$1,150,000 recovery against county for a dangerous sidewalk causing disabling fractured arm
$1,050,000 trial verdict compression fracture suffered by HVAC journeyman
$2,100,000 trial verdict fractured arm and shoulder parking lot hazard at Denny's Restaurant
$7,500,000 recovery for seniors crushed by VTA bus
$3,000,000 for multiple fractures by a pedestrian struck by a truck
$1,000,700 trial verdict defective ladder caused lumbar compression fracture
$6,625,000 high-voltage catastrophic burns caused by failure to maintain powerline right-of-way
$1,900,000 severe fractures cervical vertebrae C4-5 and C5-6 defective car seat
$1,225,000 fractures caused by truck smashing a stalled car
$1,200,000 fall injuries defective train boarding ramp
$1,000,000 neck fractures caused by a commercial gym's dangerous foam pit
$1,100,000 mild traumatic brain injury caused by collision
$10,000,000 confidential recovery for a defective fuel system causing lifetime scars and a teenage death
$8,300,000 for death and severe crush injuries caused by a teenager with a $15,000 policy.
$10,100,000 trial judgment for child found 66% at fault running into street; $50,000 insurance policy.
$8,132,000 jury verdict for brain injury caused by a big rig
$11,000,000. C-6 quadriplegia recoveries against dairy truck
$4,000,000 police brutality; shotgun face wound
$1,800,000 head injury in rollover near Santa Fe, New Mexico
$15,500,000 electrical burn injuries
$5,200,000 severe facial and orthopedic injuries defective Route 17 intersection
$4,250,000 birth defects caused by mother's exposure to chemicals at work
$4,500,000 L-1 paraplegic motorcycle crash; $30,000 insurance policy
$2,570,259 fire damage caused by Caltrans
$8,500,000 triple amputation suffered by trespassing teen in Washington, D.C.
$1,750,000 foot amputation for bicyclist crossing Highway 1 at night
$1,500,000 wrongful death caused by defective tire and rollover New Mexico
$3,500,000 spinal cord injury caused by rollover
$3,200,000 death of a Las Vegas student caused by defective tire and rollover
$2,650,000 amputation recovery
$5,000,000. C-7 quadriplegia freeway rollover in Multnomah County, Oregon
$2,300,000 wrong death recovery against drunk driver.
$1,450,000 adoption fraud recovery against San Mateo County
$1,650,000 in wrongful adoption recoveries against Tulare County
$1,800,000 for birth defects from exposure to solvents during pregnancy
$1,182,292 jury verdict for theft by warehouse owners
$200,000,000 first U.S. "buy back" of defective Nissan minivans from 33,000 owners
$180,000,000 Richmond Sulfuric Acid Cloud chaired the Medical Causation Committee
$120,000,000 One of eight firms winning repair 3,300,000 Chrysler minivans hatch locks
$550,000,000 key executive committee lawyer against General Motors for 5,500,000 owners of defective 1973-87 C and K model pickups with saddlebag gas tanks in Natchitoches Parish, Louisiana
$2,000,000 property damage recovery for arsenic pollution in Sutter Creek
Confidential: 240 IBM workers and families for birth defects and cancer
Confidential: brutal asphyxiation murder by San Jose Police Department
Confidential: police gross negligence wrongful death Modesto Police Department.
*Not a guarantee of future outcomes, but evidence of the first-class work provided our clients.
Unmatched Highly Diversified Experience Collecting Against Major Defendants
IBM, Ford, General Motors, Chrysler, BMW, British Leyland, Nissan Motors, Honda, Johnson & Johnson, Ethicon Endo, Boys Scouts of America, Safeway, Albertsons, Denny's, 7-Eleven, Pacific Gas & Electric, Idaho Power, Varco International, Marriott, Host Hotels & Resorts, General Electric, Conrail, Amtrak, British Leyland, Apple, Sears, Champion Papers, DAP, Werner Ladders, Owens-Illinois, Select Hotels Group, Subway, Kappa Kappa Gamma, Amica Mutual Insurance, Professional Rodeo Cowboys Association, Olin, XPO Logistics Trucking, Crestline Hotels & Resorts, Union Pacific Railroad, Westfield Corporation, Security Risk Management, Hitachi Global Storage Technologies, Southern Pacific Railroad, Pebble Beach Resorts, National Retail Properties, Triumph, CH2MHill, Dollinger Properties, Southern Pacific Railroad, B.F. Goodrich, Uniroyal, U.S. Plywood, Market Transport Trucking, Keller Industries, Firestone, DuPont, Shell Oil, Amoco, Chevron, Texaco, Dow Chemical, Allied Signal, Foremost Dairies, Kappa Kappa Gamma, Valley Transportation Authority, AC Transit, Denny's Restaurants, Olin, Union Oil, Northstar Trucking Lines, United Technologies, Pratt & Whitney, National Carbide, Consolidated Freight Way Trucking, Exxon Mobile, Bausch & Lomb, Nationwide Insurance, Allstate Insurance, Fluor Corporation, State of California, US government, Caltrans, multiple cities and counties.
Nationwide Experience in 24 States
Have represented plaintiffs in state and federal courts in Alabama, Arizona, California, Colorado, Florida, Georgia, Idaho, Illinois, Indiana, Louisiana, Michigan, Missouri, Montana, Nevada, New Mexico, New York, North Carolina, Ohio, Oregon, Pennsylvania, Texas, Utah, Virginia, Wisconsin and the District of Columbia.
Education

University of Chicago Law School, Chicago, Illinois

J.D. – 1969
Honors: Awardee, Full-Tuition National Honor Scholarship

Ohio Wesleyan University, Delaware, Ohio

B.A., Bachelor of Arts – 1966
Honors: Phi Sigma Alpha
Major: Economics
Major: Political Science
Bar Admissions

Michigan, 1969
California, 1971
U.S. Court of Appeals 9th Circuit, 1974
U.S. District Court Northern District of California, 1972
Honors

First Recipient, Pro Bono Award for Advocacy & Service on Behalf of Persons Injured in the Work Place, Santa Clara Ctr for OSHA, August
Man of the Year Award, Women's Fund
Mayor's Commendation for Distinguished Service
Santa Clara County Youth Commission Medal
Outstanding Young Men of America
Trial Lawyer of the Year, Santa Clara County Trial Lawyers Association
Nominee, Statewide Street Fighter of the Year, Consumer Attorneys of California
Best Personal Injury Lawyer, San Jose Magazine
Rated "Superb" by AVVO
Highest Rating, Martindale-Hubbell
Top 100 Trial Lawyers in America, American Trial Lawyers Association
Super Lawyer, Northern California Super Lawyers
Classes & Seminars

Lecturer, Traumatic Brain Injury – Proving a Lifetime Disability, California Trial Lawyers Association, San Francisco, November 1994
Lecturer, Anatomy of a Crisis when a Medical Device Product Fails — Plaintiff's Perspective, 1994 Medical Device CEO Summit, Pebble Beach, September 1994
Lecturer, Creative Advocacy Training Trial Skills Workshop, San Francisco Bar Association, May 1994
Lecturer, Bridging the Gap: A Program for New Attorneys – Developing Your Talents, Santa Clara County Bar Association, February 1994
Lecturer, Consumer Class Actions: A Primer for P.I. Attorneys, California Trial Lawyers Association, Lake Tahoe, April 1994
Adjunct Faculty, Advocacy Skills Workshop: Closing Argument and Trial, Stanford University School of Law, January 14-15, 1994
Computer Simulation and Animation in the Courtroom, CTLA Annual Convention, San Francisco, November 1993
Breast Implants, L-Tryptophan and Utility Pick-up Trucks, Ethics in Business Forum, May 1992
Traumatic Brain Injury and the Legal System, Brain Injury Rehabilitation Conference, San Jose, 00/00/1992 to 00/00/1992
The Mac in the Law Office: A Research Tool in Toxic Tort Injury Cases, MacWorld Exposition, San Francisco, 00/00/1992 to 00/00/1992
Torts of Abuse, California Trial Lawyers Association, San Francisco, November 1991
Legal and Financial Issues for Head Injury Survivors and Their Families, Brain Injury Task Force of Santa Clara County and the Family Survival Project, May 1991
Professor John J. Montgomery of Santa Clara County College v. Wilbur and Orville Wright of Dayton, Ohio, A Paternity Suit to Determine the True Father of American Aviation, Santa Clara University/Santa Clara County Historical Society Court of Historical Review, March 1991
Products Liability: Ending Secrecy in Defective Product Litigation – New Federal Reporting Rule for Consumer Products, California Trial Lawyers Association, Lake Tahoe, March 1991
Proving Defective Design in Defective Automobile Cases, California Trial Lawyers Association, San Diego, November 1990
Proposition 51 Complications in Cases of Employer Negligence, California Trial Lawyers Association, San Diego, November 1990
7th Annual Advocacy College – Trial Skills by the Masters, California Trial Lawyers Association, San Francisco, September 1990
Joint and Several Liability Revisited, University of California Continuing Education of the Bar, San Jose, August 1990
Maximizing Recoveries for Victims of Personal Injuries, Central Coast Trial Lawyers Association, San Luis Obispo, May 1990
Demonstrative Evidence in Products Liability Cases, California Trial Lawyers Association, Lake Tahoe, March 1990
Fundamentals of Personal Injury Litigation, 24 Hour Course, San Jose, November 1989, November 1987, December 1985, November 1981-1984
Liens on Personal Injury Recoveries, Sunnyvale, September 1989, Monterey, August 1989, Fresno, August 1989
Sharpening Your Basic Trial Skills, University of California Continuing Education of the Bar
1989 Update Program: Personal Injury Litigation, The Rutter Group and the Santa Clara County Bar Association, San Jose, February 1989
Malpractice and Professional Liability, National Association of Social Workers, San Jose, 00/00/1988 to 00/00/1988
1988 Update: Personal Injury Litigation/1987 Reform Legislation, The Rutter Group and the Santa Clara County Bar Association, San Jose, January 1988
Update on Mandatory Legal Malpractice Insurance, The State Bar of California, Los Angeles, September 1987
Settling Personal Injury Cases with Your Eyes Open – Settlement Law and Practice, The Rutter Group and the Santa Clara County Bar Association, San Jose, July 1987
Trial Skills Workshop, University of California Continuing Education of the Bar, San Jose, June 1987
Prescription for Recovery of the Abused Child: An Inter-Disciplinary Approach, Children's Hospital Mental Health Symposium, San Francisco, February 1987
Effective Investigation – A Special Case Study, Central Coast Claims Association, San Jose, February 1987
Recovering Damages for Child Abuse, American Academy of Matrimonial Lawyers, Northern California Chapter, San Francisco, January 1987
State Bar Board of Governors' Report, Santa Cruz County Bar Association, October 1986
Meeting the Challenge of the Child Sexual Abuse Case, Redwood Empire Trial Lawyers Association, Santa Rosa, 00/00/1986 to 00/00/1986
Direct Evidence in Civil Trial Practice, California Trial Lawyers Association, Annual State Convention, Newport Beach, 00/00/1986 to 00/00/1986
Advanced Advocacy College – Demonstrative Evidence, California Trial Lawyers Association, Los Angeles, May 1986
A Day in Court, California Trial Lawyers Association, San Jose, July 1986
Medical Malpractice and Today's Insurance Environment, Western Section Radiologists Educational Seminar, San Francisco, 00/00/1986 to 00/00/1986
New Developments in Providing Compensation for Victims of Crime – The Molested Child, Joint Meeting of the Certified Family Law Specialists and the Palo Alto Bar Association, 00/00/1985 to 00/00/1985
Child Abuse and the Law, Child Advocacy Council, Redwood City, 00/00/1985 to 00/00/1985
Civil Remedies for Victims of Crime, Santa Clara County Victim Witness Assistance Center, 00/00/1985 to 00/00/1985
Remedies for Victims of Crimes While Avoiding the Intentional Tort Insurance Exclusion, San Francisco Trial Lawyers Association, 00/00/1985 to 00/00/1985
Increasing Professional Visibility Through the Media, State Bar of California Conference of Bar Leaders, San Jose, 00/00/1985 to 00/00/1985
Bad Faith Litigation, Establishing Insurance Coverage in Child Molestation Cases, California Trial Lawyers Association, San Diego, 00/00/1984 to 00/00/1984
Epilogue to Amelia, San Francisco Women in Criminal Justice, 00/00/1984 to 00/00/1984
Representing the Victim of Sexual Assault, Santa Clara County Bar Association, 00/00/1984 to 00/00/1984
Tort Damages for Child Abuse, Georgetown University Law Center, Continuing Legal Education Division, Washington, District of Columbia, 00/00/1984 to 00/00/1984
A Multimillion Dollar Judgement, From Beginning the Settlement, Georgetown University Law Center, Continuing Legal Education Division, Washington, District of Columbia, 00/00/1982 to 00/00/1982
Anatomy of an $8.5 Million Settlement, Throop v. Conrail, Georgetown University Law Center, Continuing Legal Education Division, Washington, District of Columbia, 00/00/1981 to 00/00/1981
Advanced Discovery Techniques: Modern Information Sources, Santa Clara County Trial Lawyers Association, 00/00/1982 to 00/00/1982
Computerized Discovery and the Information Explosion, Ventura County Trial Lawyers Association, 00/00/1981 to 00/00/1981
Creative Approaches to Discovery, Redwood Empire Trial Lawyers Association, 00/00/1981 to 00/00/1981
Products Liability, an Overview, San Francisco, 00/00/1981 to 00/00/1981
Developments in Product Liability Law, Bay Area Legal Secretaries Forum, Sunnyvale, 00/00/1980 to 00/00/1980
Products Liability, Preparation and Proof of the Plaintiff's Case, California Trial Lawyers Association, San Francisco/Los Angeles, 00/00/1978 to 00/00/1978
Moderator, Search and Seizure and Eyewitness Identification, School of Law, University of Puget Sound, Continuing Legal Education of the Bar, 00/00/1985 to 00/00/1985
Constitutional Developments: The Fourth Amendment, California Trial Lawyers Association, Newport Beach, 00/00/1973 to 00/00/1973
Habeas Corpus and Mandamus as Remedies for Denial of Administrative Discharges, Chicago Military Conference, 00/00/1970 to 00/00/1970
Published Works

Advanced Litigation Support: Computerized Information Sources for Trial Attorneys, 12 California Trial Lawyers Association Forum 54, 1982
Products Liability: Proving the Plaintiff's Case, 18 In Brief 22, 1981
Consumers' Rights in the Legal Marketplace, 54 Cal. St. B.J. 314, 1979
Videotape in the Courtroom, 14 In Brief 50, 1978
The Right to Privacy and Arrest Record Retention of the Innocent, California Attorneys for Criminal Justice Forum, May, 1974
Privacy, Banking and the Supreme Court; A Before and After Look at Miller (Co-Author with Roberta Spurgeon), 10 Sw. U. L. Rev. 13, 1978
Arrest Record Expungement in California: The Polishing of Sterling (Co-Authored with Kathleen Walz), 9 U.S.F. L. Rev. 299, 1974
Grand Jury Indictment Versus Prosecution by Information–An Equal Protection–Due Process Issue (Co-Authored with Sheldon Portman), 25 Hastings L.J. 977 (Adopted, Hawkins v. Superior Court, 22 C.3d 584, 1974), 1978
Complex Litigation: How to Harness the Information Explosion, 15 Trial 74, 1982
Admissibility of Experimental Evidence, 12 California Trial Lawyers Association Forum 190, 1982
Product Liability Cases: A Game Plan for Success, 12 California Trial Lawyers Association Forum 95, 1982
Admiralty, Federalism and the New York Direct Action Statute: Seamen's Rights to Enforce Jones Act Judgments, 49 Brook. L. Rev. 179, 1983
Punitive Damages: Corporate Liability for the Acts of Agents and Employees (Co-Authored with Robert Bohn), 13 California Trial Lawyers Association Forum 338, 1983
Ethical Considerations: Organized Labor Actions by District Attorneys and Public Defenders, 21 In Brief 35, 1984
Attorney's Fees for Pro Bono Services, 15 California Trial Lawyers Association Forum 60, 1985
It's Time for the Bar to Meet the Press, 15 California Trial Lawyers Association Forum 234, 1985
The Litigation Explosion Myth and the Confusion About Court Congestion 15 California Trial Lawyers Association Forum 290, 1985
The Effect of Inflation or Damages for Future Losses, 16 California Trial Lawyers Association Forum 173, 1986
Civil Litigation Specialist–Time for Comment, 17 California Trial Lawyers Association Forum 173, 1987
New Directions in Product Liability Warning Cases (Co-Authored with Robert Bohn), 18 California Trial Lawyers Association Forum 123, 1988
Proving a National Real Estate Franchisor's Joint Venture Tort Liability, 20 California Trial Lawyers Association Forum 221, 1990
Limiting the Application of Proposition 51 in Cases of Liability Based on Public Policy, 20 California Trial Lawyers Association Forum 299, 1990
Ending Secrecy in Defective Product Litigation, 21 California Trial Lawyers Association Forum 133, 1991
Aviation Litigation: Protecting Government From Liability – FAA Approach to Flight Safety, 21 California Trial Lawyers Association Forum 67, 1991
A Developing Toxic Tort: Lumber Mills, Log Cabins, Leukemia, Lymphomas and Soft Tissue Sarcomas: The Case against Pentachlorophenol (Co-Authored with Robert Bohn), 21 California Trial Lawyers Association Forum 195, 1991
Ending Secrecy in Defective Product Litigation: New Federal Reporting Rule for Consumer Products, 21 California Trial Lawyers Association Forum 103, 1991
A Protocol for Increasing Client Communication and Successful Case Outcomes: Replicating the Medical Model of Service Delivery in a Remedial Practice, 21 California Trial Lawyers Association Forum 357, 1991
Cancer War Needs an Informed Public: Known Carcinogens to be Avoided, 22 California Trial Lawyers Association Forum 13, 1992
Preparing the Defective Product Case, 47 The California Legal Secretary 34, February, 1993
Product Liability: Preventing Deaths From Tire Explosions Caused by Known Design Defects, 22 California Trial Lawyers Association Forum 17, September, 1992
Proving Chemically Induced Asthma Symptoms: Reactive Airways Dysfunction Syndrome, A New Medical Development, 22 California Trial Lawyers Association Forum 13, July/Aug, 1992
Traumatic Brain Injury – Proving a Lifetime Disability, California Trial Lawyers Association, San Francisco Convention Handbook, November, 1994
Cutting Edge Litigation: Computer Simulation and Animation in the Courtroom – The New Wave, California Trial Lawyers Association, San Francisco Convention Handbook, November, 1993
Fraud by Adoption Agencies, 23 California Trial Lawyers Association Forum 27, March, 1993
A New and Developing Tort: Adoption Fraud, California Trial Lawyers Association Tahoe Convention Handbook, March, 1993
Fraternities or Sororities
Certified Legal Specialties

Civil Trial Advocate, National Board of Trial Advocacy
Professional Associations

Santa Clara County Criminal Justice Advisory Board, Chair, 1978 to 1980
Superior Court Arbitration Administration Committee, Co-Chair, 1979 to 1982
Santa Clara County Law Library Foundation, Founding Director, 1985
PSA Air Disaster, Plaintiff's Steering Committee, Member, 1987 to 1987
Southern Pacific R.R. Sacramento River Spill, Plaintiffs' Steering Committee, Member, 1991 to 1991
National Plaintiff's Attorneys' Committee, Sears Automotive Fraud, Class Action, Concluded, Member, 1992 to 1992
National Plaintiff's Attorneys' Committee, General Electric Energy, Choice Light Bulb Fraud Class Action, U.S.D.C., N.D. Cal., Member
National Plaintiff's Attorneys' Committee, General Motors' Pick-up, Saddle Bag Gas Tanks Class Action, Phila. U.S.D.C., E.D. Penn., Member
Allstate Neighborhood Agents Class Action, Executive Committee, Member
Richmond Toxic Cloud Class Action, Executive Committee, Member
Nat'l Plaintiff's Management Committee, Bausch & Lomb Contact Lenses, Class Certified by the U.S.D.C. of Georgia, Member, 1994 to 1994
California Lawyers' PAC, Board of Directors, Member, 1989
American Arbitration Association, Panel of Arbitrators, Member
National Association of Consumer Advocates, Founding Member
Santa Clara County Bar Association, Member
Santa Clara County Bar Association, Trustee, 1979 to 1981
Santa Clara County Bar Association, President, 1984 to 1984
State Bar of California, Committee on Professional Ethics, Member, 1977 to 1981
State Bar of California, Board of Governors, Member, 1985 to 1988
State Bar of California, Vice President, 1987 to 1988
California Trial Lawyers Association, Board of Governors, Member, 1990 – 1994, 1997 – 1999
California Trial Lawyers Association, Vice President, 1995 to 1996
California Trial Lawyers Association, Executive Committee, Member, 1991
Association of Trial Lawyers of America, Member
Roscoe Pound Foundation, Member
California Trial Lawyers Association, Recognized Experience in Trial, Trial Law, Personal Injury and Product Liability
California Attorneys for Criminal Justice, Founding Member
Current Employment Position
Past Positions

California Commission on Mandatory Legal Malpractice Insurance, Member, 1986 to 1987
Santa Clara County Data Confidentiality Commission, Chair, 1977 to 1978
Santa Clara County Data Confidentiality Commission, Member, 1976 to 1978