Case Results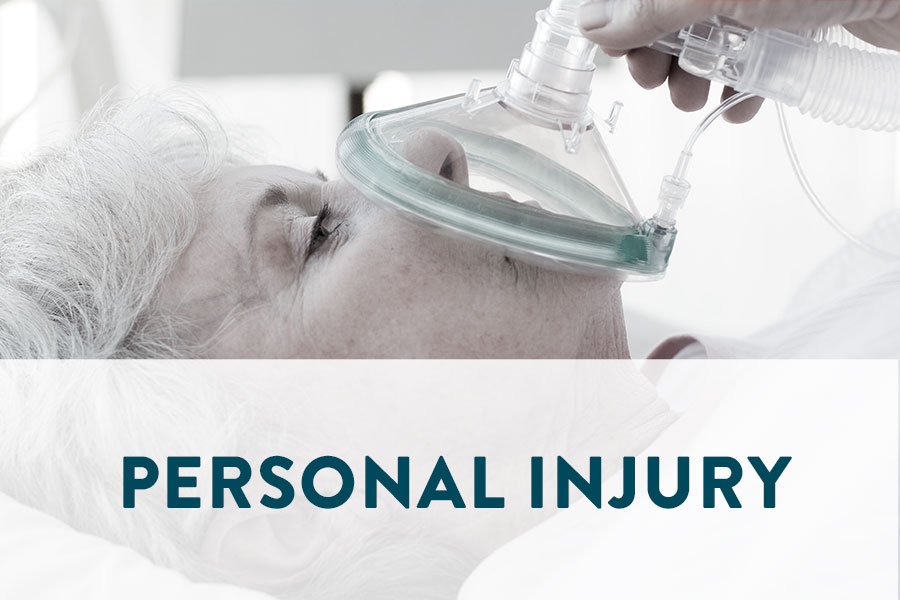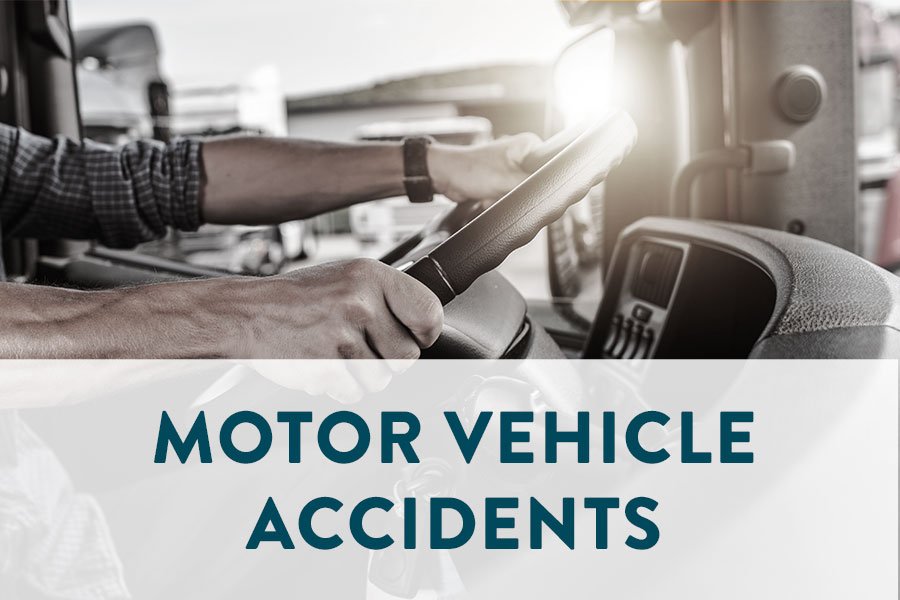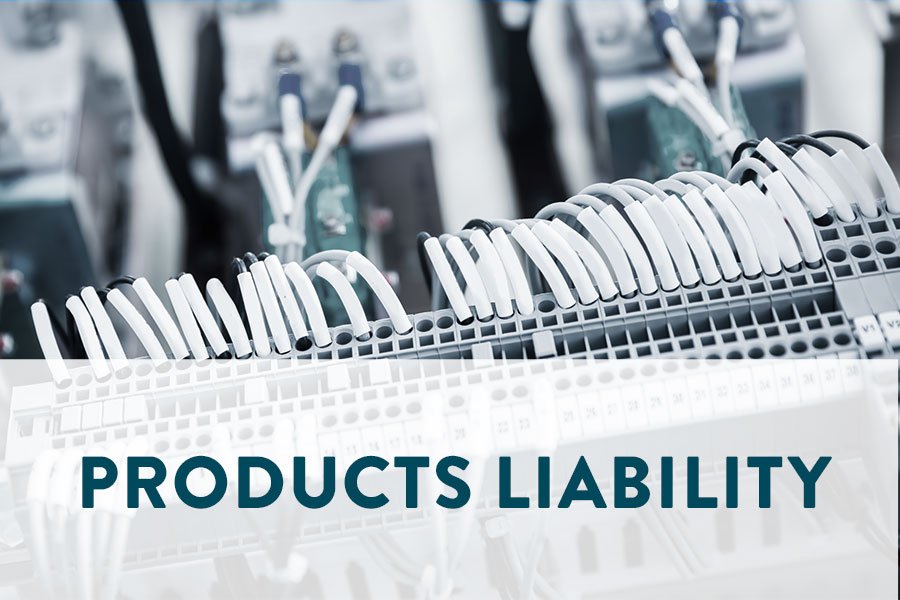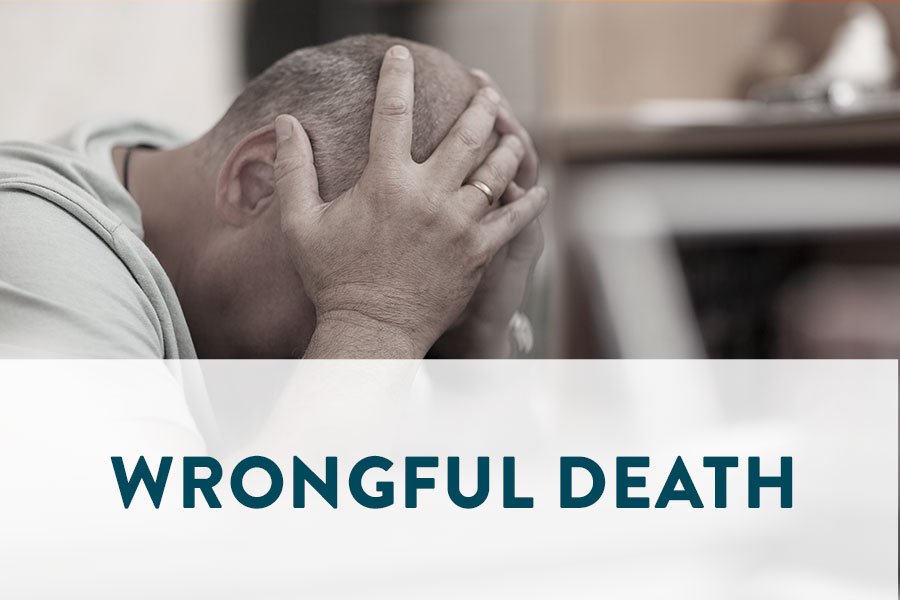 $79.8 million.
Product Liability / Defective Surgical Stapler
Jury verdict and judgment against Johnson & Johnson's Ethicon Endo-Surgery subsidiary for 59-year-old Florence Kuhlmann, a retired San Jose police officer, and her husband, John Perkins, as a result of a catastrophic surgical misfire by a defective hemorrhoid staple gun that caused her rectum to be stapled shut. The defendant manufacturer refused to make a settlement offer in response to our pre-trial settlement demand of $8 million, which was appropriate with the jury awarding compensation of $9.8 million in a 10-2 vote. That was followed by an award of punitive damages of $70 million for a final judgment of $79.8 million. Read more …
---
$15.5 million.
Electrical Burn Injury / Construction
After his first lawyer decided David McNabb had "no case," Richard Alexander was hired by the 37-year-old apprentice technician employed by Fluor Corp. under contract with IBM in San Jose to service its high-voltage electrical equipment. David suffered severe electrical burn injuries when he was sent to scavenge a replacement part from a power station that was "locked off" and tagged "out of service." When David applied his wrench to what he thought was de-energized switch gear, 12,400 volts exploded, lighting David "on fire" and causing severe burns to 70% of his body. David tells this harrowing story in this video.
---
$8.5 million.
Electrical Burn Injury / Dangerous Premises
Another first. A teenager suffered triple amputation from severe electrical burn injuries after trespassing on railroad property in Washington, D.C. near the Air and Space Museum. Thirteen year-old Steven Throop was visiting D.C. and staying in a motor home, parked in a lot next to the railroad tracks. He climbed onto a parked box car to get a better look at Fourth of July fireworks when the 12,000-volt direct current wires overhead arced. Three Washington, D.C. law firms rejected Steven Throop's lawsuit because D.C. law mandated that no duty was owed to a trespasser on Richard Alexander was the first lawyer in the United States to uncover and prove that Conrail's and Amtrak's overhead electrical wires was responsible for an average of 24 deaths or major injuries per year, primarily to children and teenagers when freight cars were parked over weekends between New York and Washington, D.C. when rail yards were closed. U.S. District Court for the District of Columbia. Featured on CBS Evening News.
---
$11 million.
Spinal Cord Injury / Truck Crash
A father and daughter suffered C-5/C-6 quadriplegic injuries after a multi-vehicle collision in which their car was rear-ended by the defendant's tractor-trailer. Firefighters spraying down a fire on a freeway interchange created a dense smog that caused traffic to slow. A truck drove into the fog at full speed. Nevarez v. Foremost Dairies, San Francisco Superior Court.
---
$10.1 million.
Brain Injury / Pedestrian / Motor Vehicle
This judgment for 12-year-old Rasheed Hilson was entered after 15 days of jury trial before Judge Leslie Nichols in Santa Clara County Superior Court. Thankfully, Amica Mutual Insurance refused to pay its $50,000 policy because Rasheed ran into the street, resulting in his suffering brain damage and multiple fractures. Alexander Law Group provided state-of-the-air legal care for this child by preparing a policy limits demand that was designed and intended to be declined, opening the door to a "full value" recovery. Late in the afternoon, Rasheed left Morrill Middle School on Cropley Avenue, San Jose, and thoughtlessly ran into the street and the path of a car traveling at 33 mph, throwing him ten feet into the air. Defendant driver claimed she never saw the child she hit. Our reconstruction proved that was impossible. The San Jose Police Department concluded the speed limit at the time was 35 mph because the crash occurred at 4:30 pm and the school had closed at 2:30 pm. The police department failed to ask why the six witnesses to the event were 11- and 12-year-olds. Had they asked, the police would have learned that an interschool basketball game was underway in the school's gym and according to the testimony of the school principal, Morrill Middle School was in operation at 4:30 pm and the speed limit actually was 25 mph. In addition, because the school driveway was unfenced open to the roadway, state law mandated a 25-mph speed limit 24/7. San Jose cops were never taught this important speed limit that applied to all unfenced school in California. $30 million award reduced by 65 percent for comparative fault. Hear Rasheed's mother's report of the legal work provided to her son. Full details of Rasheed's lawsuit.
---
$7.5 million.
Severe Injuries / Motor Vehicle / Pedestrian / Bus
On the afternoon of April 9, 2015, Sara Iyer, 69, and her husband, Gopal Iyer, 76, were returning from a routine medical visit and stepped off the rear door of a Valley Transit Authority bus in Cupertino. The driver had stopped the bus more than two feet from the curb, making the 15.5-inch step down into the street especially difficult for Sara, who is 5 foot 1 inch tall. Gopal exited first and extended his hand to assist his frail spouse of 50 years. The VTA driver never checked the stairwell or side mirrors and closed the doors on Sara. The combination of the height of the step to the street and the jarring of the doors contributed to Sara losing her balance. With Sara and Gopal in clear view, had the driver looked, the bus pulled away and the rear wheels destroyed Sara's leg and crushed Gopal's arms as he tried to pull his wife away from the bus wheels. We captured a grainy ATM video showing the bus pulling away which was not helpful until we located an expert in video analysis to decipher this data. Sara suffered a degloving loss of the right calf, massive swelling of the right thigh, a dislocate right knee and right patella fracture that required 135 days of hospitalizations and surgeries. In attempting to rescue his wife, Gopal suffered crushing injuries to the right hand and forearm and multiple fractures to the left shoulder, upper arm and left elbow. He spent 32 days in the hospital and has limited use of both arms and hands. Gopal brought me to tears when he testified, "We are closer now than we ever have been." It is an honor to represent this couple who are so deeply devoted to each other and to provide the financial support to makes their lives bearable after this tragedy.
---
$8.1 million.
Brain Injury / Truck Crash
A 15-year-old boy suffered brain damage when his family's car was sideswiped by a tractor-trailer operated by Market Transport Trucking delivering freight for Safeway. We rejected a settlement offer of $4.5 million. The federal court jury deliberated one day before delivering its unanimous verdict. Byer v. Market Transport, U.S. District Court for Northern California.
---
$8.2 million.
Wrongful Death / Head-On Collision
Recovery for the Sept. 20, 2014, death of Sergio Mena, 53, and severe injuries suffered by Roxana Mena, husband and wife for 34 years, in a head-on collision against Kappa Kappa Gamma women's fraternity. First lawyer told the family they could only collect the driver's $30,000 policy. Alexander Law proved the local sorority chapter at UC Merced and the national headquarters in Columbus, Ohio were the cause of this tragedy. ALG collected the driver's $30,000 policy, the UC Merced KKG chapter policy of $1 million and all of KKG's national office's coverage. It was no surprise that despite this substantial payment, KKG made no admission of liability, as is commonly the practice in multi-million dollar settlements. Mena v. Kappa Kappa Gamma, Santa Clara County Superior Court.
---
$6.17 million.
Employment Fraud & Abuse
Class action case involving 1,809 California Allstate Insurance agents who had not been reimbursed for the cost of maintaining Allstate offices under their employment contracts. Although these agents legally were employees of Allstate, Allstate required them to personally pay for the costs of operating company offices under its Neighborhood Office Agency program. Under the California Labor Code, employees cannot be forced to pay for an employer's business expenses as a condition of employment.
---
$7.5 million.
Wrongful Death / Construction
We represented five families in wrongful death actions against Pacific Gas & Electric (PG&E). A defectively designed and operated scaffolding in a 500-foot vertical shaft collapsed and killed these miners at PG&E's Helm's Creek hydroelectric facility outside of Fresno. The surviving families received over $25 million in settlement and benefits over their lifetimes.
---
$5.2 million.
Motor Vehicle / Government Liability
severe head injury and facial and orthopedic fractures, including the loss of an eye, in a head-on collision at the "Cats intersection" on Route 17 in Los Gatos, California. A southbound and underinsured Jeep [$100,000/$300,000 GEICO policy], slowed to make an illegal U-turn. The investigating Highway Patrol officer described it as "suicidal." Behind the Jeep a Housing Authority police officer driving 15 mph over the speed limit rear-ended the Jeep and punched it across three lanes of northbound traffic into the plaintiff's car. Focus groups concluded that 90% of the cause of the crash was the Jeep. When we described the Jeep as being "cocked" and the police car "pulling the trigger," the Housing Authority was found 90% at fault. In this video Gerry and Jackie Pigini tell their story.
---
$6.6 million.
Electrical Burn Injury / Negligent Utility
Recovery for catastrophic burn injuries paid by an electrical utility for negligent failure to maintain its right-of-way which caused a decayed tree branch to take down a high voltage line. The utility had set its ground fault interrupters to automatically reset after sensing its system was not intact and re-energized the down line. Plaintiff suffered catastrophic burn injuries. Mediated recovery by Hon. Jamie Jacobs-May, Santa Clara County Superior Court, Ret. Settlement conditioned by the utility on keeping its name secret, despite being named in a filed lawsuit.
---
$4.5 million.
Spinal Cord Injury / Bad Faith $30,000 Policy
On April 27th, 2006, George Liu, a 24-year-old San Jose State senior, was operating a Kawasaki motorcycle on Calvert Drive in San Jose. Downstream, a Honda in the slow lane made an illegal U-turn across the fast lane and forced a van ahead of George's motorcycle to make an emergency stop. The van stopped in time and never hit the Honda. When George jammed on his brakes, his motorcycle reared upward onto its front wheel and pitched him over the handlebars into the stopped van. His motorcycle never struck the van. Watch this computerized re-creation of the crash sequence. When he landed on the pavement George had severed his spinal cord and was a L-1 paraplegic. A demand that the Honda's insurance company pay its $30,000 policy limits was denied, which was a blessing for George. Learn more about how ALG collects full value recoveries for its clients in cases like this where there is insufficient insurance coverage to pay for the damage caused. No settlement offer was made by the insurance carrier until trial started and then $1 million was offered. On the fourth day of trial this national insurance company agreed to pay $4.5 million – read full 4-5 Million For Motorcyclist Rear-ending a Vanan. Settlement made on the condition that the insurance company's name would not be revealed nor any reference to its well-known advertised claims. George Liu called the result created for him "a miracle."
---
$5 million.
Spinal Cord Injury / Car Crash / Toyota Rollover
A 19-year-old man was a passenger in a 1989 Toyota Camry driven by a college classmate. The Camry was equipped with automatic shoulder and manual lap seat belts. Driver and passenger wore the automatic shoulder seat belts, but neither was wearing the manual lap seat belt. The driver fell asleep, the car crashed and rolled over, throwing both students from the car. Multnomah County Circuit Court, Portland, Oregon.
---
$2.75 million.
Brain Injury / Pedestrian / Car Crash
In Singh v. ERA National Real Estate Company, two-year old Ciera Singh suffered a brain injury when she and her father crossed a dark street and were struck by a car operated by a real estate agent working for a broker who held a franchise with ERA a national real estate firm. The agent and his broker had insufficient coverage to satisfy the plaintiffs' damages and collecting from ERA was the only avenue of recovery. ERA franchisor avoided liability in similar cases across the United States, claiming that it was not responsible for its franchisee's torts, that it had no control over day-to-day operations and merely provided a trademark, logo and national advertising program. Difficult liability required numerous expert witnesses to prove the defendant driver had sufficient light to see these pedestrians. ERA fought hard and it took 43 pretrial depositions to secure this recovery against the franchisor. Full story here.
---
$4.25 million.
Toxic Chemical / Child Brain Injury
Settlement the eve of trial for a 5-year-old child who suffered severe brain injury as a result of being exposed to methanol fumes and gallium arsenide dust while in utero. Extremely difficult case to prove exposure and dose sufficient to cause birth defects. Plaintiff's mother job was to clean gallium arsenide with methanol for evaluation as substrates for electronic circuits. We uncovered numerous citations for chemical hazards by OSHA. Our investigation established that company health officials did everything they could to make sure that workplace testing reported minimal toxic exposures to health officials. We found arsenide dust in offices and hallways far from work rooms. This company operated such a dirty facility that it was necessary to dismantle it and ship it to China because of the inability to operate in Alameda County. It was not surprise that in 2003 during the dismantling of the plant, the company was cited again for not protecting workers from exposure to arsenide dust found in the cafeteria ventilation system. A condition of settlement was that the company's name would be confidential. Full story: Dangerous Chemicals at Work Caused Birth Defects.
---
$3.5 million.
Spinal Cord / Car Crash
Case Details: 19-year-old passenger suffered a spinal C-7 cord injury in a rollover.
---
$4 million.
Police Liability / Government Liability
Donald Coca, a passenger in a car stopped for a vehicle code violation, suffered severe injuries to his face from a shotgun that discharged after it was stupidly placed on his shoulder by a San Jose police officer who was attempting to handcuff him. San Jose officer was riding along with the California Highway Patrol as part of the CHP hiring outreach program. The CHP spent thousands of dollars meticulously examining the shotgun and the officer's claim that the gun had a "hair trigger." Turned out it had the normal 3.5 to 4 pound trigger pull weight common to the CHP's Remington shotguns. Key to this recovery was the CHP officer admitting to Richard Alexander in deposition that at the time of the traffic stop the San Jose officer was acting as his "partner."
---
$2.55 million.
Products Liability / Wrongful Death
Metabolife, a "natural" diet supplement to promote weight loss, was produced and sold, without Food and Drug Administration approval, inspection or testing. It was manufactured by a former felon who had been convicted of manufacturing illegal drugs. Under the "natural" food laws of the United States, he was free to sell this mixture of ephedra and caffeine, which caused heart attacks and strokes.
---
$3 million.
Wrongful Death / Product Liability
Wrongful death of a college student caused by a delaminating rear tire on her SUV, a Ford Explorer, resulting in multiple rollovers. Before the crash, her father had the car repaired at his regular dealer, who noted that all four tires were "out of round." Those facts were never reported to the family. Witnesses saw the SUV traveling at 70 mph on an interstate highway and being driven safely immediately before the rollover occurred. Full story here. Pettit v. Ford, Eighth Judicial District, Clark County, Nevada.
---
$2.25 million.
Brain Injury / Illegal Sale Alcohol
Another first. As co-counsel for plaintiff in Cunningham v. Shortstop, we caught an insurance defense attorney in a lie and the result was that a previous low-ball settlement offer of $550,000 was increased to $2.25 million for a brain-damaged teenager injured by a teenage driver who was drunk drinking beer sold to him illegally. First contacted by referring attorney six days before trial and appeared at the initial pretrial conference in the Marin Superior Court. The defendant insurance company lawyer declared the names of three experts to testify for the defense at trial, including a pathologist known to Richard Alexander to have recently died. Saying nothing Alexander immediately left the conference and from the hallway hired the other two "defense" experts who had never heard of Cunningham v. Shortstop. Left without experts, the insurance carrier agreed to pay this recovery on the third day of jury selection.
---
$2.65 million.
Motor Vehicle / Bad Faith $100,000 Policy
A 70-year-old elementary school volunteer came to us immediately after she suffered a below-knee amputation after being struck in a crosswalk by a car. We made sure she made none of the common mistakes made by personal injury claimants. The insurance company refused to settle for its policy limits of $100,000 before suit was filed. Learn more about how ALG collects full value recoveries for its clients in cases like this where there is insufficient insurance coverage to pay for the damage suffered. This bad faith recovery was obtained before trial after the defendant driver complained to his insurance company that it should have paid the policy limits and in not doing so was exposing him to a judgment in excess of his coverage, all of which could have been avoided. The insurance company came to its senses and paid the $100,000 policy, plus $2.55 million above and beyond the policy to settle all claims.
---
$2.4 million.
Wrongful Death / Truck Crash
Wrongful death of a 65-year-old engineer against a trucking company for negligent hiring, supervision and operation.
---
$2.3 million.
Wrongful Death / Killed by Drunk Driver
Wrongful death of a husband and father caused by a drunk driver.
---
$2 million.
Motor Vehicle / Bad Faith $100,000 Policy
This insurance bad faith recovery for serious personal injuries suffered by Zhai and Pengfu Chin arose from a crash on Interstate 80 near the Carquinez Bridge when an aggressive driver of a Jeep lost control coming onto the highway, spun out and caused a head-on collision. The Nissan Altima performed well in this high-speed collision that easily could have killed the driver and passenger. State Farm, the insurance carrier for the Jeep, refused to pay its policy limits of $50,000/ $100,000 policy to settle these claims. This settlement occurred on the eve of trial. Learn more about how ALG collects full value recoveries for its clients in cases like this where there is insufficient insurance coverage to pay for the damage suffered.
---
$2 million.
Toxic Chemical / Arsenic Pollution
Forty-two families in Sutter Creek, California, learned their homes were built on land contaminated with mine tailings containing arsenic, resulting in stigmatized property values at the EPA Superfund remediated site. After an individual inspection of each property, a market study and appraisal by an MAI-certified appraiser showed that homeowners had suffered an estimated diminution in value of approximately 25%. Total diminution in value was approximately $2 million.
---
$1.9 million.
Brain Injury / Construction
In Barger v. Morrison Homes, plaintiff, an employee of a framing contractor, suffered a brain injury when he fell from the second story of a single-family home after the frame structure was struck by his employer's fork lift. In another Restatement 416 peculiar risk of harm case, the general contractor was sued for failing to take special precautions to prevent such an injury from occurring and settled prior to trial with a waiver of the worker's comp lien of $158,877.
---
$1.8 million.
Toxic Chemicals / Brain Injury
A woman was exposed to toxic solvents at work while she was pregnant, which resulted in brain damage to her child. The defendant was a subsidiary of a nationally recognized chemical manufacturer.
---
$1.75 million.
Police Liability / Car Crash
Whitely and Cox v. the State of California, a personal injury action against the California Highway Patrol arising from a late-night pursuit of an escapee from the California Youth Authority who was driving a stolen vehicle. Depositions of 21 experts were taken in this case. The central liability issue, which was strongly disputed, was whether the CHP had activated its siren to warn the general public that it was an emergency vehicle. The fleeing escapee violated a red light and collided with plaintiffs, causing multiple fractures and brain injuries. At the time of the settlement, two years post-injury, both plaintiffs were preparing to return to work.
---
$1.7 million.
Product Liability / Gasoline Burn Injury
First defective product personal injury recovery against BMW in the United States. An aeronautical engineer was rear-ended in his 1969 BMW 1600 by a drunk driver traveling at a reported 90 mph. The actual speed at impact, based on the crush suffered by the BMW, was approximately 17 mph. At this low speed, the BMW exploded into a fireball and caused third-degree burns. Following the collision, the wrecked BMW mysteriously disappeared near the time BMW's investigators photographed the scene and the bullet vehicle. An identical vehicle mysteriously disappeared in a nearly identical case arising in New York, which was defended by BMW. In crash testing of a full-size BMW, watch the gas tank gush its contents in a 17 mph rear-end collision. The car previously failed in tests conducted by BMW at the Technical University of Berlin, but these results were not reported to the National Highway Traffic Safety Administration as required by federal motor vehicle standards. This first BMWs, models 1600 and 2002, were illegally sold by BMW in the U.S. and could not withstand a modest impact without crushing the gas tank.
---
$1.7 million.
Wrongful Deaths / 1987 Air Crash
Two wrongful deaths resulting from the 1987 crash of PSA Flight 1771 when the flight crew was shot by a David Burke, a deranged suicidal killer previously terminated by PSA/USAir for theft He easily avoided passenger security screening at LAX on this flight to San Francisco. He carried a revolver onboard, gaining access to the plane via the locked crew door using the access code scratched above the lock. Burke took charge of the cockpit through the unlockable door and assassinated the crew. The aircraft went into a powered nose-dive at 777 miles per hour near Paso Robles and so obliterated the passengers that none could be identified. Full details of these murders by Burke on Wikipedia. As a result of this crash all crew members and airline employees were required to submit to the same airport security inspections as passengers and fully secured and lockable cockpit access doors were mandated by the FAA.
---
$1.6 million.
Wrongful Death / Product Liability
Used tire purchased from a house front mechanic delaminated as a result of defective manufacture and defective engineering design. Extremely difficult liability claim. The base rubber skim stock did not contain proper antioxidants, causing the tread to separate from the liner, resulting in a rollover of a van. A belted mother of three was in a second-row passenger seat and had moderate injuries. Her three children were unbelted in the rear and were thrown from the van, killing a 6-year-old boy and severely injuring two girls, ages 9 and 12. Defendant tire company required as a condition of settlement that its name not be revealed.
---
$1.5 million.
Wrongful Death / Product Liability
Defective product recovery for the wrongful death of a spouse. A negligent tire inspection by a tire dealer resulted in a defective tire failing at freeway speed a few hours later. The blowout caused a Ford Explorer to roll on a flat, level road killing the driver.
---
$1.45 million.
Adoption Fraud / Government Liability
At the time, largest known recovery in the United States in an adoption fraud case on behalf of a 16-year-old and his parents. The boy had been the victim of years of abuse when he was placed for adoption at age 4. The adopting parents were told there had been one instance of abuse, but the actual extent of the abuse and the youngster's complete psychiatric history were concealed from both the adopting parents and the child's pediatrician. Years later, a severe personality disorder erupted that required hospitalization from age 13 to 17. In 1991 this case was referred to Richard Alexander by a family attorney who had the case pending for three years with no progress. After securing psychiatric, social work, economic and life placement expert testimony, completing 20 depositions, and defeating multiple motions to dismiss, this extremely difficult case of liability against San Mateo settled on the second day of trial. Under California law, the county was immune from liability for negligent misrepresentation and could only be held liable for willful acts for which the insurance carriers would not be responsible. In addition, under Prop 51, the Anti-Deep Pocket Law, the county was not responsible for the harm caused by the minor's family prior to the adoption and a jury could have found his natural parents and relatives substantially at fault for his psychiatric condition. County had also raised a statute of limitations defense that the adopting parents were on notice of the child's severe problems within one year of the adoption and clearly within three years after he was adopted, but did not file until later. Forter v. San Mateo County was defended by Beth Freeman who gained my respect. She went on to be appointed to the San Mateo County Superior Court and we were most pleased with her selection to serve as U.S. District Court judge, now sitting in San Jose. See this link for a detailed report on adoption fraud and the Forter case.
---
$1.35 million.
Product Liability / Model Airplane Race
A 48-year-old United Airlines pilot suffered a leg fracture when he was struck by a high-speed model airplane being clocked for speed at a sanctioned competition of the Academy of Model Aeronautics at Whittier Narrows. The crash of the model airplane and the injuries to plaintiff were caused by faulty construction, faulty preflight inspection and the failure to conduct these high speed model races in protected fenced arenas. In addition, the standard AMA preflight pull test is believed to have caused the failure of fuselage bolts, which caused the plane to fly out of control at a speed of 184 mph, decimating the plaintiff's tibia and fibula. The completely shattered leg was treated at Stanford using a painful Russian medical procedure in which the bones, as they healed, were stretched in a metal frame until full length was achieved. After along and painful recovery, the plaintiff was restored to flight status flying Boeing 737s for United.
---
$1.3 million.
Wrongful Death / Bad Faith
Wrongful death of a 19-year-old man caused by a driver violating a stop sign and crashing into his vehicle. The driver was the daughter of a police officer and the investigating police adopted her defense that the 19 year-old was driving without lights. Driver's insurance carrier refused to settle this claim for policy limits before suit was filed. We proved our client's son had driven Route 152 from Santa Cruz to Gilroy at night, which could not be done without headlights. Recovered $1.3 million. Learn more about how ALG collects full value recoveries for its clients in cases like this where there is insufficient insurance coverage to pay for the damage caused by a negligent defendant.
---
$1.2 million.
Wrongful Death / Product Liability
Wrongful death recovery for the loss of an 18-year-old against the manufacturer of an unstable SUV, and the manufacturer of the tire, which caused the loss of control and a fatal rollover. Both companies required as a condition of settlement that their names not be mentioned and that the settlements be confidential. The vehicle was being driven on a flat, level interstate highway when tire failure caused the SUV to wobble and roll. Defective product and defective design claims filed in New Mexico federal court.
---
$1.2 million.
Consumer Fraud / Theft Warehouse Storage
A San Jose warehouse illegally sold the contents of a circuit board manufacturing shop owned by plaintiffs and refused to pay the actual full value of the loss Jury verdict in Santa Clara County Superior Court set the record straight.
---
$1.2 million.
Wrongful Death / Product Liability
Wrongful death recovery for the loss of a teenage son against the manufacturer of an unstable SUV, which rolled when a defective rear tire failed, and against the manufacturer of the tire. Both required as a condition of settlement that their names not be mentioned and that the settlements be confidential. The vehicle was being driven on a flat, level interstate highway when tire failure caused the SUV to roll.
---
$1.2 million.
Wrongful Death / Motor Vehicle
Wrongful death of a 35-year-old construction foreman employed by the city of San Jose who was installing curbing in a residential neighborhood when he was struck by the defendant's car, causing amputation of both legs and terminal injuries to his brain and spinal cord.
---
$1.2 million.
Wrongful Death / Truck Crash
Record recovery in Butte County, California, for the wrongful death of a 65-year-old man who was struck by a Coca-Cola delivery truck when he was stopped in heavy smog caused by fog and vapor from underground fires at Pacific Oroville's wood chip pile.
---
$1 million.
Dangerous Premises / Construction
Jury trial verdict by partner Nina Shapirshteyn against a $100,000 settlement offer before trial in Santa Clara County Superior Court for Paul "Matt" MacPherson, a 41-year-old building trades journeyperson with the Sheet Metal Workers' Local Union No. 104. Matt was injured climbing a 20-foot wooden ladder owned by Dollinger Properties. A defective rung pulled apart in his hands and he fell backward, suffering a compression fracture of the L-1 vertebrae. Matt healed in a back brace and returned to work in five months, losing $63,000 in wages; his injury was expected to require future surgery, which would force him to lose five years' work before his retirement and cut short his work life. Past medical expenses were $22,000. One year before trial, Alexander Law Group made a statutory offer to settle for $350,000, which entitled Matt to 10 percent interest per year in addition to the jury's verdict of $888,914 plus $22,000 in medical expenses. Defendant Dollinger, insured by Liberty Mutual Insurance, also was obligated to pay the cost of experts who performed evaluations and testified at trial, including an orthopedic surgeon, physiatrist, vocational rehabilitation counselor and an economist. Liberty Mutual offered $100,000 before trial and, as its adjuster watched the case in court, increased the offer to $300,000 two days before the verdict. Too little, too late.
---
$1 million.
Brain Injury / Product Liability
A 19-year-old driver suffered head injuries after a Ford Explorer went out of control and rolled.
---
$1 million.
Brain Injury / Product Liability
Steve Herrera leader of the Palo Alto Police Department's SWAT team suffered a major fracture of the tibia and fibula caused by an ambulance making an illegal U-turn in front of his motorcycle on Embarcadero Road. His motorcycle broadsided the ambulance. Despite multiple fractures, Steve's working hard with physical therapists allowed this veteran police officer to return to his job in one year. Read Steve's thank you note.
---
$1 million.
Electrical Burn Injury / Construction
Bill Johansen, a 50-year-old carpenter of 30 years, was working as a foreman on a construction project at the city of Santa Clara's Silicon Valley electrical power project when an uncontrolled crane struck 115,000-volt lines. Bill was 20 feet from the tower crane's grounding rod when the blast and a ball of fire exploded that aggravated previous on-the-job back injuries and left him with vertigo that ended his construction career, but still allowed him to drive, shop, perform chores at home and return to other employment. The defendants hired investigators to videotape Bill shopping. A leading Northern California ear, nose and throat doctor specializing in balance from University of California, San Francisco, confirmed Bill's injury.
---
$1 million.
Brain injury / Product Liability
A $1 million recovery for Nicole Freeburn represents only partial compensation for a brain injury to a 16-year-old who was thrown from a utility vehicle in a rollover. The SUV carried five teenagers, but had seat belts for only four passengers. The owner and driver carried primary policy limits of $100,000/$300,000 and a $1 million excess policy was shared with another injured passenger. This case illustrates the need for everyone, especially parents of teenagers, to purchase and keep in force excess uninsured/underinsured coverage on their own vehicles. A family excess liability and underinsured insurance rider providing coverage in excess of $1 million would have been extremely valuable in this case.
---
$1 million.
Brain Injury / Dangerous Premises
Kurt Clifford v. S. S. Jeremiah O'Brien settled at the beginning of trial for a 51-year-old computer technology executive who fainted due to orthostatic hypotension while climbing onto a hatch cover on a WWII Liberty Ship. He had been invited onboard with his family and approximately 600 other guests for a day-long fundraising cruise by a non-profit foundation that operates this museum ship berthed in San Francisco. The ship provided only 100 chairs and guests were expected to climb onto hatch covers for "seats" during the cruise. Mr. Clifford climbed upon the forward hatch cover, fainted and fell backward onto a steel deck, struck his head and suffered a brain injury. The ship called as an expert for trial the captain of an identical Liberty Ship moored on the East Coast. We arranged for photos by helicopter of the East Coast vessel while it was underway with 700 passengers. No one of board this Liberty Ship were allowed to climb onto the hatch covers. The defense expert was forced to admit that it was unsafe for visitors to climb onto hatch covers and that all visitors were required to keep their feet on the deck.
---
$950,000.
Motor Vehicle / Head-on Car Crash
A 28-year-old Japanese development engineer with IBM Japan in Tokyo was visiting a family friend in the Bay Area when their car was hit head on by another vehicle and she suffered extensive injuries.
---
$925,000.
Motor Vehicle / Motorcycle Crash
A 40-year-old Santa Clara traffic officer suffered a fractured elbow and wrist, with permanent nerve damages resulting in forced retirement, when his motorcycle was struck by a car making a U-turn.
---
$750,000.
Wrongful Death / Motor Vehicle
Wrongful death of a 40-year-old driving his Honda Civic near Sacramento when it was crushed from the rear by a school bus operated by the San Juan Unified School District.
---
$750,000.
Motor vehicle / Truck Crash
A 47-year-old mother and her 10-year-old son suffered serious personal injuries when the brakes on a heavy dump truck failed on a steep down grade. The truck, operated by Premier Pools Inc. of Rancho Cordova, crashed through a red light and knocked unconscious both mother and son.
---
$750,000.
Wrongful Death / Toxic Chemical
Wrongful death of a 38-year-old high school teacher who was employed by Chevron at its pesticide bottling plant in California during the early 1970s and was exposed to Weed-B-Gon. The main ingredients of this pesticide during the early 1970s were 2,4 D and 2,4,5 TP. A search of local homes produced 20-year-old cans of Weed-B-Gon that when tested proved to be contaminated with dioxins and furans. Mr. Pickering died of a soft-tissue sarcoma, which has been identified in medical literature as being associated with the contaminants found in this common household pesticide.
---
$750,000.
Electrical Burn Injury / Product Liability
A highly respected San Francisco law firm told Bill Smethurst he had no case for severe burn injuries when a 12,000-volt electrical switch exploded. Bill was a troubleman, a highly experience linemanm for Pacific Gas & Electric. With a team composed of an industrical electrical engineer, a professor of materials science and mechanical engineer who was a design specialist we were able to prove that the design of the switch caused the drawing of an arc that caused the oil submersed switch to explode. Electrical switches commonly are spring loaded to minimize arcing. This switch was not only not spring loaded but the two operating handles had to be rotated in opposite directions, increasing the likelihood of drawing an arc. Similar switches caused 10 deaths and 21 serious injuries over a 25-year period, but no warnings were ever distributed by the Chicago manufacturer to users. Our team of experts invented an inexpensive plastic block to prevent mis-operation of this industrial electrical switch.
---
$750,000.
Brain Injury / Motor Vehicle
A woman suffered a brain injury as a result of her rear-ending a tractor-trailer that had turned into her lane of travel.
---
$750,000.
Wrongful Death / Product Liability
Wrongful death of a father of three when he suffered cardiac arrest and drowned while standing in a swimming pool using the defendant's defectively designed submersible sump pump that was never properly pressure tested.
---
$725,000.
Wrongful Death / Motor Vehicle
Wrongful death action by the parents of a 40-year-old son whose Honda Civic car was crushed by a school bus as he was stopped for traffic with his wife on a freeway in Sacramento County. Both died in the crash.
---
$675,000.
Motor Vehicle / Motorcycle Crash
Following a collision on his motorcycle, 56-year-old had surgery that resulted in a nonunion of the tibia that went undiscovered by Kaiser Permanente for nine months following the surgery. Continuing reports of pain were ignored. MRI nine months later clearly showed the unhealed gap.
---
$670,000.
Motor Vehicle / Truck Crash
A 36-year-old Greek citizen visiting the San Francisco Bay Area suffered injuries while in a rental car when he and his family were rear-ended by a Volvo tractor. Greek travel insurance proved to be classic pure indemnity policies once popular in the ship insurance business and useless in the U.S. The Greek medical insurance policy only reimburses the insured after they have paid their medical bills. This amounts to being uninsured.
---
$500,000.
Spinal Cord Injury / Motorcycle Crash
Bernard Timple, a 48-year-old U.S. Navy veteran, suffered a serious injury on March 9, 2014, while driving his motorcycle on a city street. The police blamed Bernard for the crash, based on the statement of Evanielle Talledo, the 20-year-old driver of a 2004 Mitsubishi sedan who claimed that Bernard's motorcycle moved to the left into the right rear quarter panel of the car. Bernard was physically unable to make any statement and there were no witnesses. The police photos and the evidence left on the road were consistent with the driver of the car moving from lane one to the right and cutting off Bernard, who was in lane two. A policy limits demand of the total insurance coverage on the Mitsubishi was denied by Farmers Insurance. I filed Bernard's lawsuit in Santa Clara County Superior Court in September 2014 against Evanielle Talledo and her parents, who owned the car. At the 11th hour before trial, Farmers agreed to pay its policy of $15,000 to settle the personal injury claim against its insured and agreed to pay an additional $485,000 in extra-contractual funds from its treasury, over and above its policy, to put to rest the bad faith claims against the company. The total settlement of $500,000 was finalized in November 2015, but it took until July 2016 to convince the Department of Veterans Affairs that its medical reimbursement claim was invalid against this bad faith recovery. In July 2016, the VA agreed to waive its lien.
---
$500,000.
Brain Injury / Truck Crash / Construction
Cement truck rollover. Robert Domenichini was ordered to deliver cement to a road construction site in San Francisco. Steel plates had been installed in the road that morning to provide a transition from the concrete surface of an intersecting street to the excavated dirt road being poured by Esquivel Grading and Paving, a subcontractor of Trinet Construction. As Mr. Domenichini backed up, the steel plates gave way and shifted under his cement truck, causing it to roll. The negligent contractors claimed the rollover was the driver's entire fault and that he failed to wear a seat belt, which is not required under California's vehicle code on a construction site. Final settlement after jury selection in San Francisco Superior Court in November 2008. The recovery in this challenging liability case was not comparable to the brain injury suffered by this husband and father of two.
---
$500,000.
Brain Injury / Dangerous Premises
A Californian visiting a Las Vegas casino left his table at a casino restaurant and was making his way to the men's room. He next woke up and found himself on the way to the hospital with a brain injury caused by a casino employee slamming into a defectively designed swinging kitchen door that extended into the walkway allowing it to strike casino guests. The casino settled on the condition its name not be mentioned.
---
$450,000.
Brain Injury / Motorcycle Crash
A 50-year-old operating engineer employed as a tower crane operator, who was also a member of the National Ski Patrol and a motorcyclist, suffered personal injuries when he encountered unswept gravel left on a freeway entrance by a county contractor and lost control of his motorcycle, a Yamaha FZ1. His loss of consciousness, a sprained thumb and shoulder blow were "shaken off" by the defendants. The loss of consciousness was not reported on his first medical visit later that afternoon and no police report was requested of the officer who came by the scene. Cellphone photographs confirmed the gravel and the officer, who had moved to Hawaii, was flown back for deposition. First lawyer recommended $35,000 settlement.
---
$350,000.
Motor Vehicle / Dangerous Premises
Tao Cheung Wong, grandmother of Michelle Chow, age 3, and Thomas Chow, age 6, was holding each child by the hand as she departed Walgreens in Alameda and was crossing the sidewalk at the Taco Bell on Webster Street. A departing Taco Bell customer struck Michelle, causing a serious head injury. Our lawsuit alleged that the placement of the Taco Bell building and driveway and the city's street trees forced drivers to advance across the sidewalk while looking to the left to gauge traffic and ignoring pedestrians on the right.
---
$275,000.
Car Crash
A 20-year-old suffered serious injuries (including fractures of the collarbone, shoulder, ribs and pelvis and a collapsed lung) after her vehicle rolled over because a reckless driver violated a stop sign and crashed into her vehicle.
---
$200,000.
Police Liability / Car Crash
A CHP officer made an illegal u-turn in front of an elderly woman, causing a broken ankle, chipped patella, and cervical spine injuries. Defendants argued that all of Plaintiff's injuries were pre-existing, and other injuries did not exist. Defendants offer to settle for $120,000 was rejected and the case tried by a jury of 7 men and 5 women. Trevino v. State of California, Santa Clara County Superior Court.
---
$165,000.
Motor Vehicle
Trial verdict after a $35,000 settlement offer was rejected. Head-on car crash on Highway 1 at Bixby Bridge caused by British vacationers driving on the wrong side of the road. Mr. Kelley suffered cervical spine injuries; Defendants claimed, as usual, that the complaints were due to pre-existing degenerative disk disease. In closing arguments Alamo urged the jury award to award Plaintiff $10,000. Kelley v. Alamo and Alistair McNab, Monterey County Superior Court.
---
Recovery Amount: Confidential.
Toxic Chemical
Wrongful death of a 44-year-old man who died of brain cancer after having worked for 20 years as a "deco operator," a printer supervising the presses that printed soft drink and beer cans, at Reynolds Metals Co. in Hayward, California. The printing inks contain formaldehyde and azo pigments, and the catalysts in the inks, when heated or exposed to formaldehyde, create nitrosamines, causing brain cancer. Although the ink companies knew the conditions under which their inks were being used, they never tested their coatings, which would have confirmed that nitrosamines are generated in the printing process.
---
Recovery Amount: Confidential.
Toxic Chemical
A young father died of leukemia after long-term exposure to spray glues in the manufacture of doors.
---
Recovery Amount: Confidential.
Toxic Chemical
A child suffered cancer living next door to an electronics manufacturing plant in Silicon Valley.
---
Recovery Amount: Confidential.
Toxic Chemical
Five confidential recoveries for one survivor of brain cancer and four families of British Petroleum Amoco laboratory researchers who died from brain cancer. All worked at Amoco's Naperville, Illinois, research center Building 503 on the third floor during the late 1970s and early 1980s. All were white, male, long-term employees of Amoco, averaging 17 years in tenure, compared with the average of nine years among Naperville employees altogether. Researchers from the University of Alabama-Birmingham and Johns Hopkins University concluded that five cancer cases were more likely than not workplace-related and constituted a valid brain cancer cluster. In this case, the five glioma victims were frequent users of a chemical called n-hexane, which was used to make plastics, and were more frequently involved in a process involving ionizing radiation used to track compounds in chemical reactions.
---
Recovery Amount: Confidential.
Wrongful Death / Product Liability
Wrongful death of a 16-year-old in a rollover of a CJ-7 Jeep. Settled on a confidential basis at the demand of Chrysler and agreed to by surviving parents.
---
Recovery Amount: Confidential.
Wrongful Death / Burn Injury / Product Liability
Wrongful deaths of four teenage boys on Christmas Day when a 1978 four-wheel drive Dodge Ram Charger overturned at 20 mph and landed on its roof. The case settled after two years of extensive trial preparation that showed that Chrysler anticipated this vehicle would roll in the field and for that reason installed a roll bar in the passenger compartment, while allowing the rear-mounted filler tube, which was bolted to sheet metal at the rear of the vehicle, to remain unprotected in a rollover.
---
Recovery Amount: Confidential.
Burn Injury / Wrongful Death / Product liability
Wrongful death of a 19-year-old man burned to death in a side-impact crash of a 1987 Chevrolet pickup truck with gas tanks mounted outside the frame beneath the doors.
---
Recovery Amount: Confidential.
Wrongful Termination
Nationwide breached its contract for failure to pay delayed compensation, improperly made chargebacks to extended earnings payments, breached its implied-in-fact contract for good cause termination, breached an implied-in-fact contract for exclusivity and alleged that their two leading commercial lines insurance brokers interfered with contract. It was an honor to represent Larry Kohler who twice was named Mr. Nationwide-of-the-Year. Read Larry's evaluation of our representation.
---
Recovery Amount: Confidential.
Burn Injury
The San Jose Mercury News reported that a 9-year-old boy was burned by a model rocket engine that shot up his sleeve during a demonstration by a Stanford professor while attending a science fair at a Palo Alto school. It was a violation of school district regulations to perform any experiment involving fire. The science experiment being demonstrated was to show that a model rocket engine could burn under water. The error by the Stanford professor was his decision to use a two-stage rocket engine which performed as expected and hurled a white-hot second stage of a rocket engine into the crowd standing nearby. The case was settled after the jury trial began before Judge Conrad Rushing. The Palo Alto Unified School District was represented by a former teacher who had limited trial experience and never once objected to any question of prospective jurors during jury selection. When defense counsel began her questions, every objection by Richard Alexander was sustained and in a sidebar she argued that she was "only doing what Richard Alexander did." The judge properly noted she should have objected and did not, that he was adjourning the trial until 2:00 pm that afternoon and that he wanted the Superintendent of the Palo Alto Unified School District in his chambers at 1:30 pm. The case settled that afternoon on the record at 2:00 pm with the proviso that the amount would remained confidential. Vagshenian v. Palo Alto Unified School District.
Recovery Amount: Confidential.
Electrical Burn Injury / Utility Negligence
A visiting Californian suffered an electrical burn that resulted in the amputation of the right forearm after contacting a downed 12,000-volt power line at a mountain church camp near Idaho City.
---
Recovery Amount: Confidential.
Product Liability
A 56-year-old Los Altos mother of three boys consumed one bottle of contaminated L-tryptophan, an essential amino acid and food supplement. She began experiencing symptoms and was diagnosed with EMS, a painful and progressive, multisystem disease that causes permanent scarring and fibrosis to nerve and muscle tissues and continuing inflammation and provokes a permanent change in the body's immune system.
---
Recovery Amount: Confidential.
Wrongful Death / Product Liability / Toxic Chemical
Wrongful death of a 40-year-old man who died of leukemia after having been exposed to Woodlife from 1971-72 while employed by Simpson Lumber Co. in Arcata, California. In an investigation of three other leukemia cases at the Simpson mill by the State Department of Health, Simpson concealed from officials that for years, it had used wood preservatives with pentachlorophenol.
---
Recovery Amount: Confidential.
Wrongful Death / Toxic Chemical / Product Liability
Served as lead counsel in three additional pentachlorophenol caused wrongful death recoveries for former Simpson employees.
---
Recovery Amount: Confidential.
Motor Vehicle
A 21-year-old accepted a ride home from a concert in an Agency Rent-A-Car van that was driven by an unlicensed teenage driver. Agency Rent-A-Car held responsible for negligent entrustment of a vehicle.
---
Recovery Amount: Confidential.
Child Molestation
Sexual harassment and molestation by a prostheticist who inappropriately touched his stepdaughters at night while they slept and installed a false heating vent for peeping into the children's bathroom.
---
Recovery Amount: Confidential.
Child Molestation
Four nursery school children were molested at a public school. The Mountain View-Los Altos Union High School District operated the Los Altos Parent Preschool (LAPP) as part of its adult education program. District employees provided the defendant with access to preschool children and allowed him to serve as a "worker parent," despite complaints to the LAPP school administrator that he had been inappropriately touching children. The LAPP school administrator advised a few parents, but not all parents, and not the parents of the four children.
---
Class Action Cases
$550 million.
Product Liability / Defective Fuel System
National consumer class action case against General Motors involving 5.5 million owners of 1973-87 C and K model pickups with saddlebag gas tanks located outside the frame rails beneath the side doors.
---
$200 million.
Product Liability / Fire Prone Minivans
Class action case involving 33,000 owners of 1987-90 Nissan minivans that had been the subject of three recalls due to engine failures and fires before the suit was filed. One week before the hearing on plaintiff's motion to certify a national class action, Nissan negotiated a settlement of the class action, stipulated to the certification of a national class, and resolved a federal investigation by the National Highway Traffic Safety Administration by "voluntarily" agreeing to an unprecedented buy-back of 33,000 vans at fair market value [$5,000 to $7,000]
---
$180 million.
Toxic Chemical / Sulfuric Acid Explosion
Class action case involving 63,000 Californians who were exposed to 12 tons of oleum in the atmosphere when a tank car of oleum, concentrated sulfuric acid and sulfuric trioxide exploded at a sulfuric acid manufacturing plant operated by General Chemical Co. in Richmond, California. General Chemical was the sole provider of sulfuric acid to Chevron's Northern California gasoline refinery.
---
$120 million.
Product Liability / Defective Door Latch
Class action case involving 3.3 million owners of Chrysler minivans (1984 through 1995 models), requiring correction of defective rear hatch door lock failures in nominal impacts.
---
$15.5 million.
Toxic Chemical / River Pollution
Class action case for victims of pollution of the Sacramento River by the Southern Pacific when a 19,000-gallon tank car derailed at the Cantara Loop, spilling metam sodium and releasing methyl isothiocyanate, impacting residents of the Dunsmuir and Lake Shasta area.
---
Get A Free Consultation About Compensation
Alexander Law Group, LLP, may be able to recover compensation for your personal injury case. To schedule a free consultation to discuss your case, call our law firm at 888-777-1776 or send us an email. We are ready to discuss the compensation to which you may be entitled.