Police brutality comes in many forms. In this case, it was brutal indifference by the Modesto Police Department (MPD) to a plea for help by a delusional woman who on Friday evening June 21, 2013 called 911 to report that a SWAT team was outside her house and she was sending her daughter outside.
The women's daughter, Sheila Doe age 4, was orphaned as a result of the tragic disregard for the safety of Sheila's mother 26-year-old Amanda Doe, a mentally deranged woman who was severely delusional and should have been taken into preventative custody.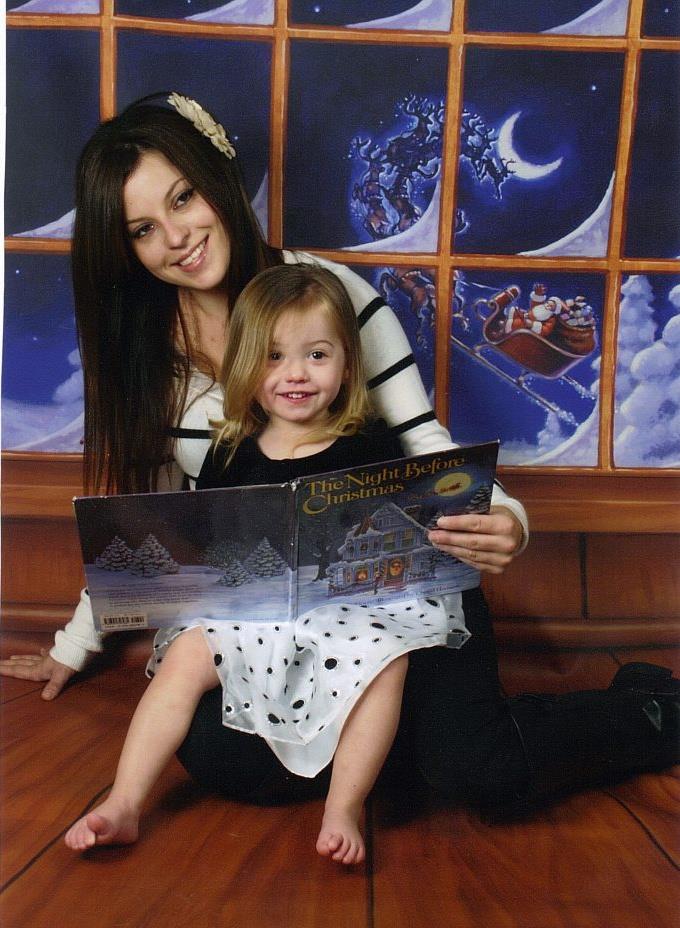 Overview
In response to the bizarre 911 call from Amanda, officers found Sheila wandering in the street. They entered the home to rescue Amanda Doe, age 26, who was in immediate need of medical attention. They found the 110-pound mother in the bathroom, holding a knife over her head in severe mental distress. Although at least 10 MPD officers were dispatched to the scene, all trained in suicide prevention and crisis intervention, a Sergeant only devoted a few minutes to actually speaking with the woman. Unable to convince her to leave her home, MPD left her there, unattended and without crisis support. The child was delivered to a relative with the help of Child Protective Services. Within an hour after MPD officers left the woman in a delusional state of catastrophic mental distress, she set fire to her home and died the next day of acute soot and smoke inhalation.
Allegations Doe v. Modesto Police Department Complaint filed in Stanislaus County Superior Court
The City of Modesto operates the Modesto Police Department, employing police officers to serve and protect the lives, safety, and property of the residents. An overwhelmingly percentage of mentally ill people can be saved from suicide by crisis intervention and rescue techniques that are successfully used by police departments across the State of California. All police academies, teach police officers the skills to intervene in a crisis, to provide a safe and secure mental health environment and to prevent mentally ill people from injuring themselves or others. MPD officers were trained in crisis intervention skills.
On Friday night, June 21, 2013 at approximately 10:40 p.m., Stanislaus 911 Regional Services forwarded a bizarre 911 call to the MPD from 26 year old Amanda Doe in which she used the term "SWAT team," referring to her belief that police were outside her home in Modesto, that she was home with her four-year old daughter, she had tried to open the door to give her daughter to the police, needed five minutes to get her daughter dressed and then the child would be outside.
When the call was received the MPD knew there were no police outside Amanda's home and certainly no SWAT Team. The only logical conclusion was that this emergency 911 call was a cry for help by a seriously mentally ill, deranged, and delusional person who potentially was the mother of a young child, and that the security and welfare of both were at risk.
At approximately 11:20 p.m. Defendant MPD Officers Heilman and Ferguson, in uniform responded to Amanda's 911 call. On arrival at Amanda's home, they found four-year-old Sheila Doe wandering in the street. The child pointed out her home, told police officers that her mother was sick inside and that she had been locked out of her home. MPD placed Sheila in protective custody in their patrol car under the supervision of a MPD Explorer Scout who was "riding along" with them that night.
Officer Heilman entered the porch to the house and saw a large amount of vomit outside the front door, which confirmed the child's report of her mother's illness and caused concern that Sheila's mother was injured or ill and in need of rescue and appropriate medical, mental health, or crisis intervention care.
At the entrance to the home the officers called out to Amanda, who responded by moaning and calling back to the officers, confirming that she probably had been injured or was very ill, and needed immediate care.
Inside the home, MPD Officers Ferguson and Heilman found the house in disarray with food and toys scattered in the living room, and the television on a child's channel. They located Sheila's mother, an attractive 26-year-old woman who wore a size one dress, approximately 5 feet tall and weighed approximately 110 pounds. See attached photo. Amanda was standing in the area of a bathroom with a knife in hand.
The officers ordered Amanda to drop the knife, called for additional officers to respond to the crisis and ordered an ambulance. In response approximately ten armed and uniformed MPD officers, led by Sergeant Tait, responded to Sheila's home with guns, bullet-proof vests and other protective gear; Sergeant Tait took command, told Amanda to drop the knife, spending only several minutes speaking with the delusional mother who refused to leave her home peacefully.
That evening a Child Protective Care social worker called Amanda's sister and instructed her to go to the Modesto Police Station and take custody of Sheila. While there, Amanda's sister informed Officer Heilman of Amanda's struggle with bipolar disorder for which she had medications and offered to go to Amanda's home to talk her down. Officer Heilman instructed the sister not to do so and assured her that MPD would take Sheila's mother to a behavior health facility or jail. Amanda's sister relied on Officer Heilman's report, believed that MPD was caring for her sister and did not attempt to go to Amanda's home to help her.
Amanda never brandished a firearm. She did not pose a serious threat or substantial risk to anyone, except to herself, no matter what she may have said or threatened. No hostile third parties were present in the house. The physical safety of the police officers, community, and family members was not at immediate risk and the MPD knew that public safety would not be compromised by calm, safe and supportive intervention if it followed its own crisis intervention to calmly talk to Amanda until she agreed to accept medical care.
By taking protective custody of Sheila, entering the house to investigate Amanda's bizarre 911 call and initiating a rescue of Amanda, the MPD created a special relationship which under California law obligated the MPD to fulfill its obligation to protect this family and to provide appropriate crisis intervention. Its failure to do so was an arrogant and brutal abrogation of recognized 21st century crisis intervention practices for police officers to never abandon a mentally ill, unstable, delusional person and to provide appropriate intervention services to people in need.
Abandoning Amanda and taking custody of her child, aggravated Amanda's mental imbalance, and greatly increased the risk that her delusional state would lead to catastrophe for herself or others and any number of adverse results. There was little to no risk to the safety of combat trained police in carrying out their duties under these circumstances by engaging in quietly and calmly talking to Amanda, utilizing recognized, crisis intervention techniques well known to law enforcement in both protecting the public and also in preventing suicides by police officers.
Saturday morning June 22, 2013 at 1:54 a.m. the Modesto Regional Fire Authority responded to a fire burning in Amanda's house that was substantially underway and blazing. It most probably had been ignited by Amanda. She was so delusional that she was unable to escape from the fire and was unconscious when she was carried out. Later that day Amanda died from acute smoke and toxic chemical inhalation and young Sheila lost her mother.
Suicide Prevention and Crisis Intervention Training for Police
Approximately 38,000 lives are lost due to suicide each year.
About 465,000 people are seen in emergency rooms each year for self-inflicted personal injuries.
About 8 million adults think about ending their own life each year.
Over one million adults make a suicide attempt each year.
95 percent of attempted suicides can be saved by appropriate intervention and medical care.
Police officers have been identified as "gate keepers" in suicide prevention due to the nature of their jobs. They encounter people who are at the end of their ropes mentally, physically, and emotionally on a daily basis. The need for training of recognition of at-risk behaviors and proper suicide-prevention protocol is particularly well understood within the law enforcement community, which has an elevated incidence of attempted and completed suicides by police officer.
When police officers have been properly trained in crisis intervention and suicide prevention measures, there's no excuse for abandoning the rescue of an at-risk mother, father, child, co-worker, or friend. Lives are on the line, and it's up to police officers, who are the "gate keepers" and often the first line of defense to use their training to de-escalate and prevent potential suicide attempts from happening. Trained law enforcement officers should never abandon at-risk persons who are in severe mental distress and presenting with risk factors for suicide.
California court cases have not yet definitively ruled that in the 21st century it is inappropriate to abandon a rescue mission in which a disturbed person is a danger to himself or herself and at risk for suicide.
California law does require that professionally trained police officers act reasonably under all the circumstances. Based on that law Alexander Law Group, LLP filed a wrongful death action against the MPD for abandoning a woman who:
had made a bizarre 911 call indicating mental illness;
had vomited at her front door;
was most probably physically ill;
was in urgent need of medical attention;
was the mother of a four-year-old child;
had locked her four-year-old child out of her house at 11 p.m.;
held a knife over her head;
refused to respond to police request to leave her home peacefully;
was severely mentally disturbed and disabled;
was a danger to herself and others;
had presented with signs of a potential suicide;
under all the circumstances was at risk for suicide; and
was in dire need of full-blown suicide crisis intervention services available to the Modesto Police Department that required more than just several minutes of talking.
Ninety-five percent of attempted suicides can be saved by appropriate intervention and medical care. Crisis intervention, suicide prevention and effectively de-escalating potential suicide are skills that are well known to the MPD and in fact part and parcel of its police training program, under the direction of a suicide prevention psychologist who provides consulting services to the City of Modesto.
Our lawyers believe in justice for all and are passionate about it as our record shows.
In this case, our complaint addressing this significant public health and safety issue was dismissed by the Superior Court, frankly because we were attempting to break new ground and impose a commonsense legal approach to support Sheila's lawsuit.
As a result of our appeal to the Fifth District Court of Appeal, No F071675, we restored Sheila's right to pursue her wrongful death claim in the Superior Court and paved the way to a successful conclusion.
If You Are a Victim of Police Brutality Call Us for Help at 888.777.1776
Alexander Law Group, LLP attorneys are available to answer questions and share our knowledge of the law and the results of our research and experience. Our goal as personal injury lawyers is to make a difference for our clients. Every day we deal with a range of health and safety issues that most people do not encounter until after an injury occurs. As safety lawyers we are committed to providing our clients and the public with information for safer and healthier living. Call 888-777-1776 or contact us online to schedule a consultation to see how we can help you.